If you live in a warm climate like us, you've probably noticed that the cold weather has finally arrived. It was an intense and hot summer which made leaving the house a living hell.
We are very happy that winter has finally arrived, meaning that we don't have to worry about mosquitoes, the humidity and the seemingly tropical nights which would make sleeping impossible.
We are charmed by the soft colours that we see walking through the vineyards and the cosy touch of the blanket followed by reading a book or watching series.
Winter is here and it requires a new selection of wines to pair with it.
We all know that wine never goes out of fashion, therefore if you choose to stick to your favourite one, go ahead! There's nothing wrong in staying loyal to your palate and not trying new flavours, in the end the comfort zone will never surprise us with something we do not like.
But since we change to winter clothes, why not change the wine too? You might find a new favourite wine or variety that makes you fall head over heels for it. Also, when searching for a wine to pair with winter dishes we somewhat want something different than the wine we would drink in a hot summer's day in the pool, right?
So, what makes a wine perfect for the winter season?
We associate summer with light wines, usually with low percentage of alcohol, refreshing and easy going. Winter requires a wine that helps us warm our soul and body, one that makes us feel cosy that's why we choose wines with warm notes like marmalade and spices.
Aged wines in barrels are often one of the best options for this season; the wood gives us hints of cinnamon, nutmeg and vanilla – autumn scents by excellency.
Hey, this doesn't mean you have to get rid of your white and rose wines until next year. It's quite the opposite, now is the best moment for a white wine with body and a luscious rose wine. In Parés Baltà we have a couple of ideal suggestions.
Let's go and look at our wine selection for the winter season:
ELECTIO: Good olfactory intensity, with notes of very ripe white fruits and flowers on a well-integrated toasted background. Smooth entry on the palate, with volume and oily sensations coming from the work with batonnage. The fruit again predominates over the wood, leaving a pleasant, balanced passage and a very agreeable, long aftertaste of white fruits.
A white wine that gently embraces us.
RADIX: Aromas that explode on the nose, with a multitude of intertwined red and black fruits (blackberries, cherries, plums, strawberries) and hints of jam. Powerful entry on the palate, where it develops again the aromas described above. Ample, meaty, tasty and with very balanced acidity. It has a smooth and pleasant finish, with a long persistence.
A warm and cosy rose with the soul of a red wine.
SATÈL·LIT: Unique aromas of stone fruit, austere presence and unctuous sensations. Elegant entry, with very good acidity, it expands in the mouth leaving citrus aromas and a delicious palate.
Considered by the Spanish newspaper La Vanguardia, as the Best White Wine 2023.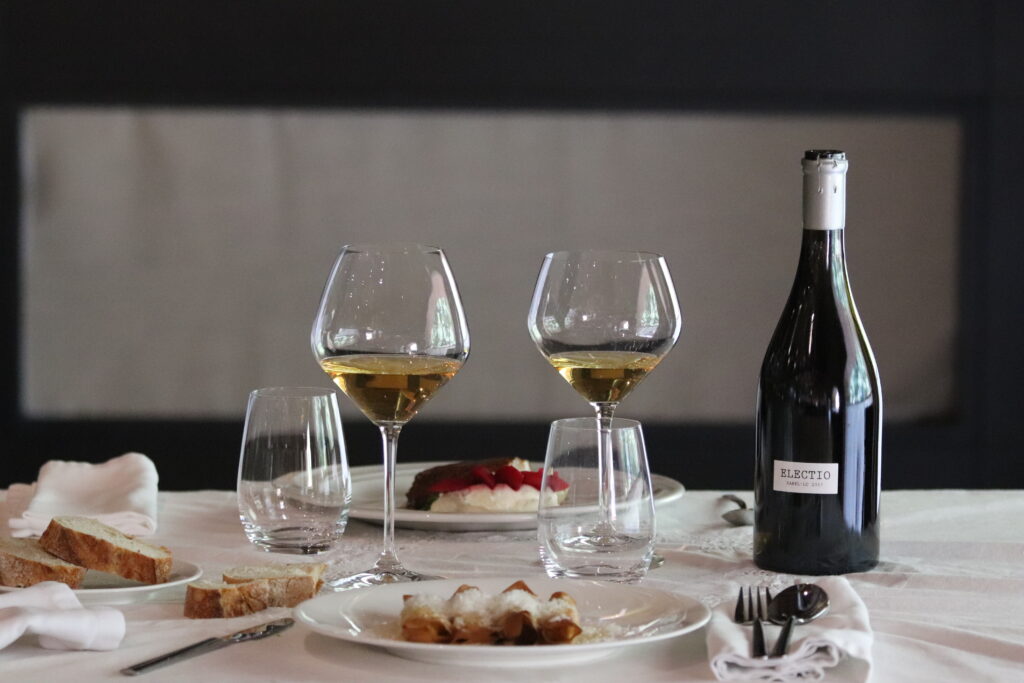 HISENDA MIRET: Aromatic complexity with floral fragrances, creamy notes and wild fruit that on the nose explode with intensity and freshness. The importance of the fruit is also evident on the palate, leaving hints of spices and subtle toasted notes, with balance and honesty being the protagonists. Surprising structure and long aftertaste, achieving a good final assembly. Its originality invites you to taste it.
A red wine with a slightly melancholic embrace.
MARTA DE BALTA: Impressive nose in intensity and complexity, with notes of plums and blackberries, black fruit preserves combined with toast and vanilla from the ageing process. The entry is silky and velvety, with great concentration and body. The balance between fruit and oak is initially dazzling, but on closer tasting there are also lactic and creamy retro nasal notes. Pleasant aftertaste and long persistence.
An intense red wine that leaves footprint in your palate.
BASSEGUES: Bassegues is a cava that shows impressive freshness and acidity, despite its long aging of 120 months in the bottle. It has Intense aromas of fine lees, fragrant herbs, characterful, ripe fruit and dry nuts. In mouth, It is powerful, flavourful, good acidity, fine bead, fine bitter notes.
A sparkling wine with a silk like embrace.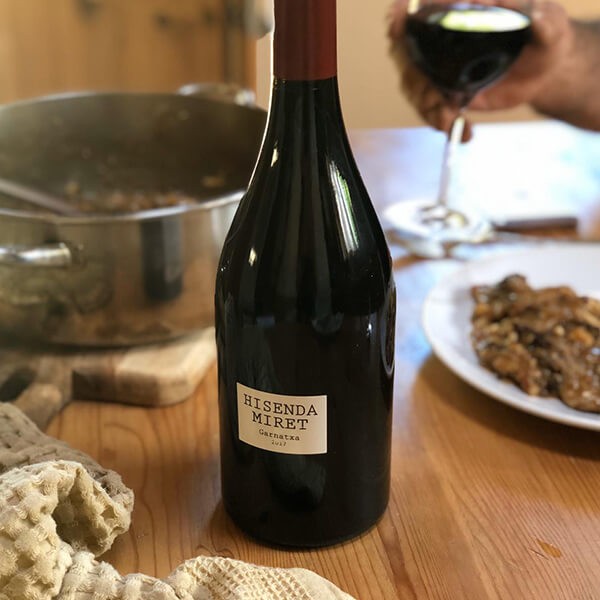 You can find them available in our online store or also in the best wine shops and restaurants.
See you next time, enjoy the chilly weather with a great wine!