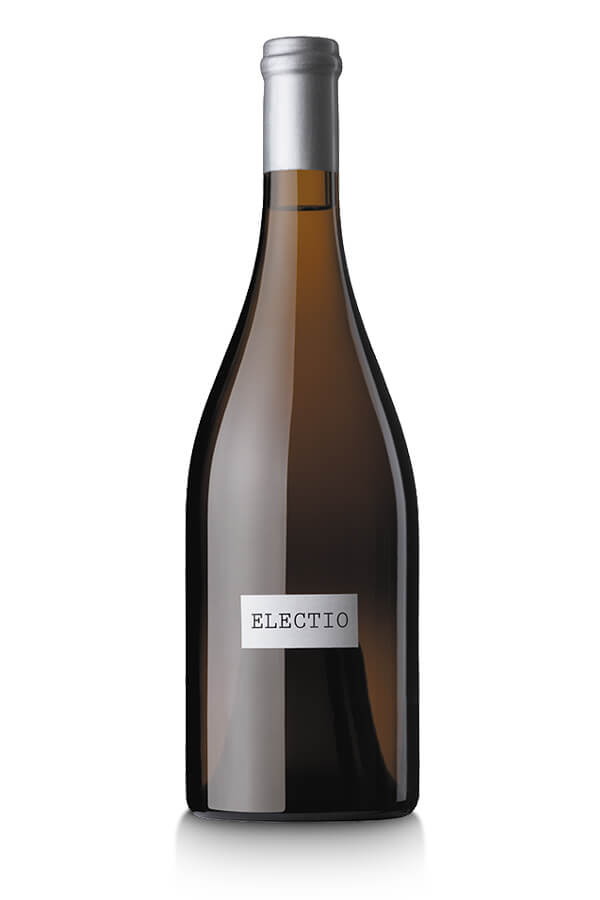 Electio
2021
The organic 100% xarel·lo aged wine from old vines.
Electio, "the chosen one". The almost centenary xarel·lo vineyard of the Cal Miret estate was chosen to produce this single varietal xarel·lo wine, a delicate and complex wine, full of nuances and memories.
From this vineyard with more than 90 years of development, always organically farmed, we obtain a small production of grapes, but of great quality and concentration. With these grapes we make Electio, a great white wine for ageing.
For us, Electio, is a tribute to the great ageing potential of this flagship variety of the Penedès, xarel·lo, with which we also make long-aged cavas.
36,00€
VBPBELC2100706E

Vegan Wine

Certified Organic Agriculture by CCPAE
Tasting Note
Sight
Pale yellow with slightly greenish reflections. Clear and transparent.
Nose
Good olfactory intensity, with notes of very ripe white fruits and flowers on a well-integrated toasted background.
Mouth
Smooth entry on the palate, with volume and oily sensations coming from the work with batonnage. The fruit again predominates over the wood, leaving a pleasant, balanced passage and a very agreeable, long aftertaste of white fruits.
"Yellow peach, cured lemon peel, blood orange, a light touch of hazelnut, thyme, chamomile and red peppercorns. Big, meaty tannins on the palate, which are still integrating with a wealth of fruit and character still packed in there."
Guía Peñín
Javier Luengo, Journalist
Varieties
Made from 100% xarel·lo from old vineyards grown organically and biodynamically on our Cal Miret estates in the Penedès.
Winemaking
Harvested by hand and in small boxes to avoid oxidation of the must. On arrival at the winery and after a light maceration of 4 hours, the grapes are gently pressed and fermented in new and second year French (Allier) and Hungarian barrels for some days at an average temperature of 17°C.
After fermentation, the wine is aged in the same barrels for further months on fine lees with periodic stirring to suspend the lees.
Wine made with biodynamic and grapes and minimal intervention in the cellar.
Vegan friendly wine.
How to pair this organic and vegan wine
Pair this organic wine with stews of all kinds, poultry and white chocolate.
Recommended serving temperature between 14ºC and 15°C.
When to enjoy it
According to the Peñín Guide to the Great Wines of Spain, this is one of the xarel·los you must try. Try it whenever you want, but try it. Its memory will stay with you forever.
Acknowledgements