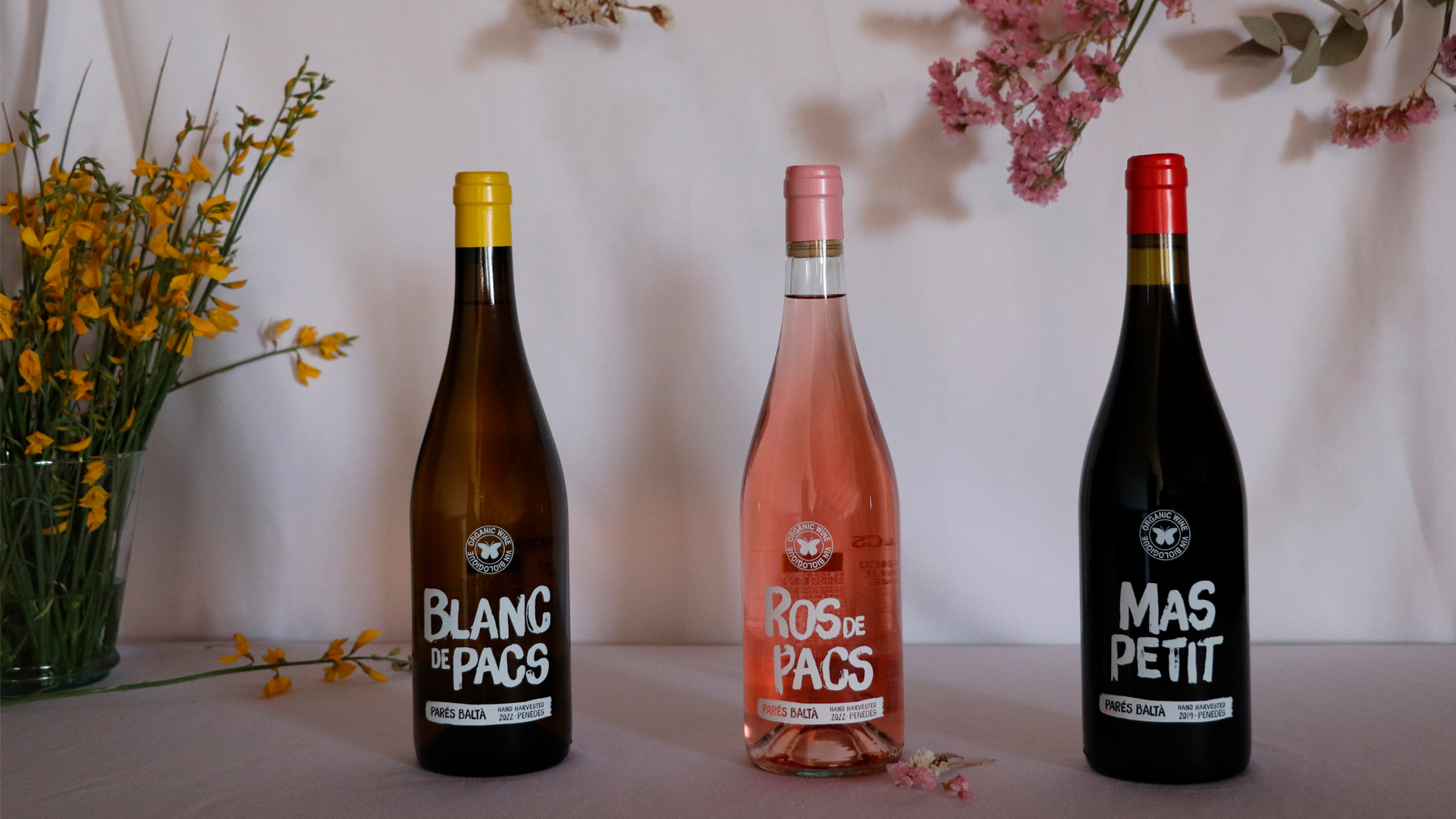 Origen, young and fresh organic wines
Its great value makes them perfect to enjoy daily.
We have been winegrowers since 1790, we produce organic wines and we work with biodynamic agriculture to take care of our land and improve it for future generations.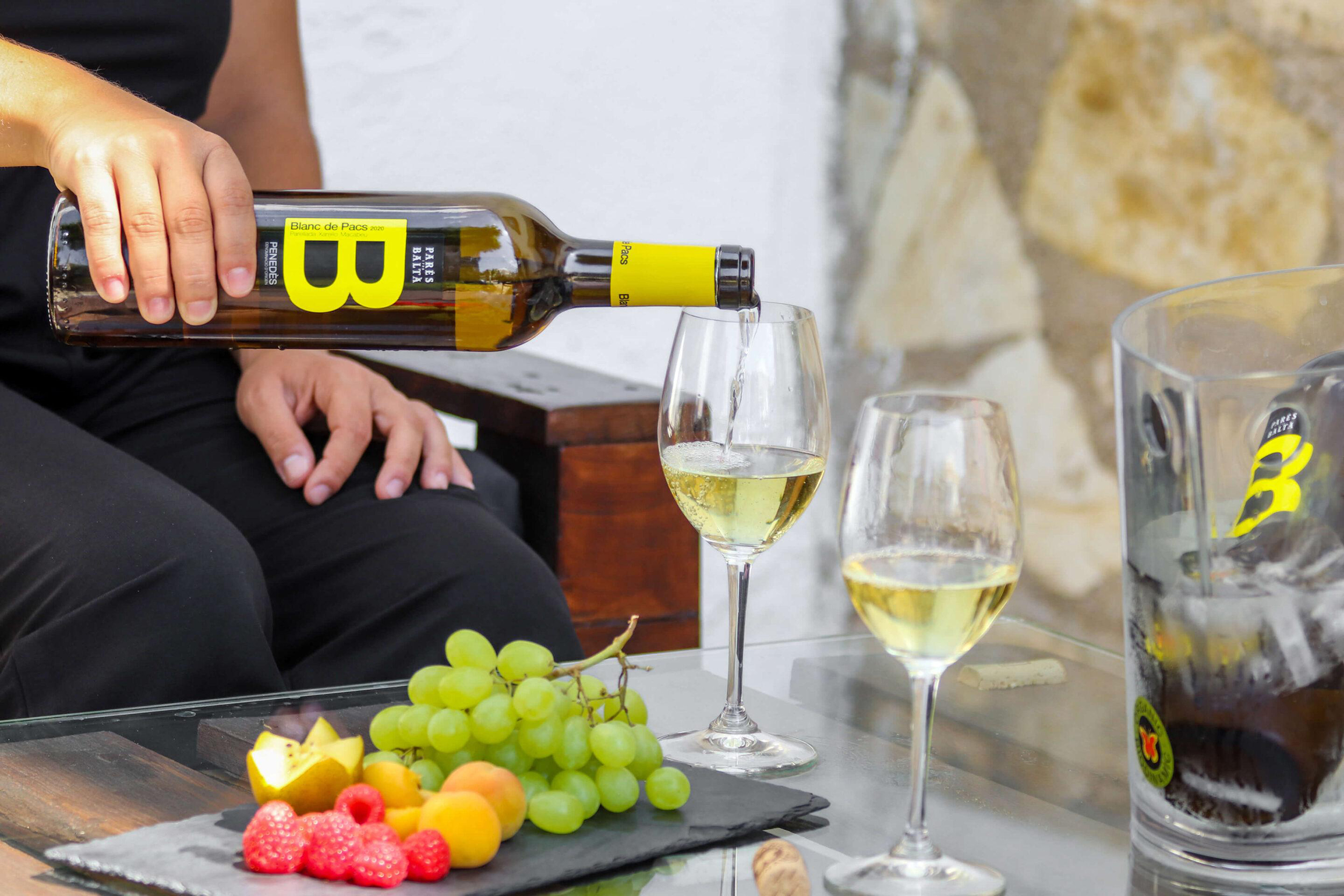 Organic wines to enjoy daily
The Origen range is the gateway to our winery; its great value makes them perfect to enjoy daily.

All our wines are made with grapes grown in our own estates located in Penedès wine region. We practice biodynamic farming and our women winemakers work with minimal intervention in the cellar to let the grapes express itself to be capable to transmit its origin, where they grown.
The first wines from Parés Baltà
In the 1980s, Joan Cusiné Cusiné produced the first white wine from the Parés Balta winery, it was Blanc de Pacs. After more than 40 years, it continues to be harvested from with the most ingrained and traditional varieties of Penedes: Xarello, Macabeo and Parellada.
All wines Origen: Honeymoon, Blanc de Pacs, Ros de Pacs and Mas Petit, are young, fresh and mostly fruity wines. In them we find the traditional varieties of Penedés, such as Grenache, Parellada, Macabeo and Xarel.lo, but also foreign varieties very adapted to our territory, such as Syrah or Cabernet Sauvignon.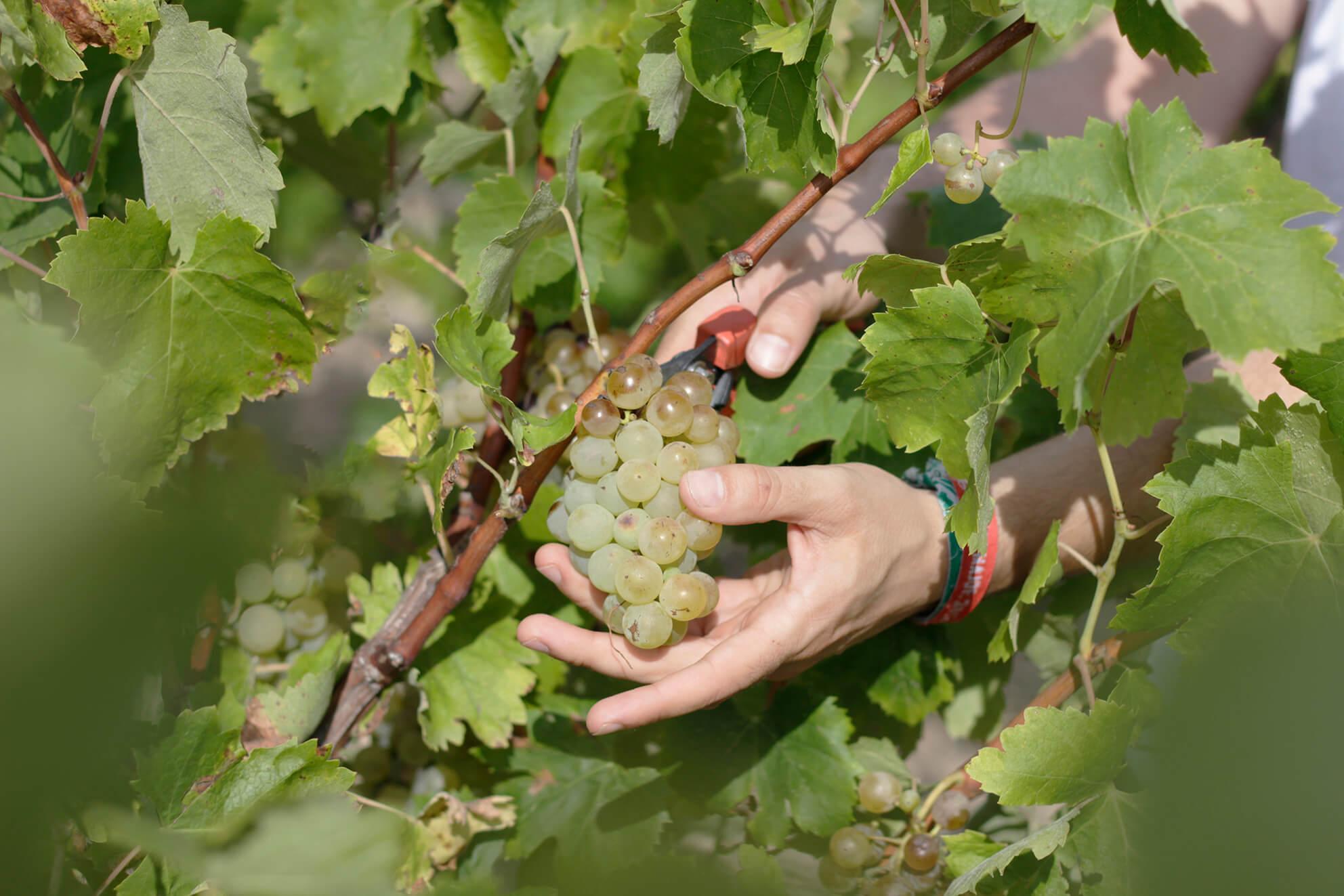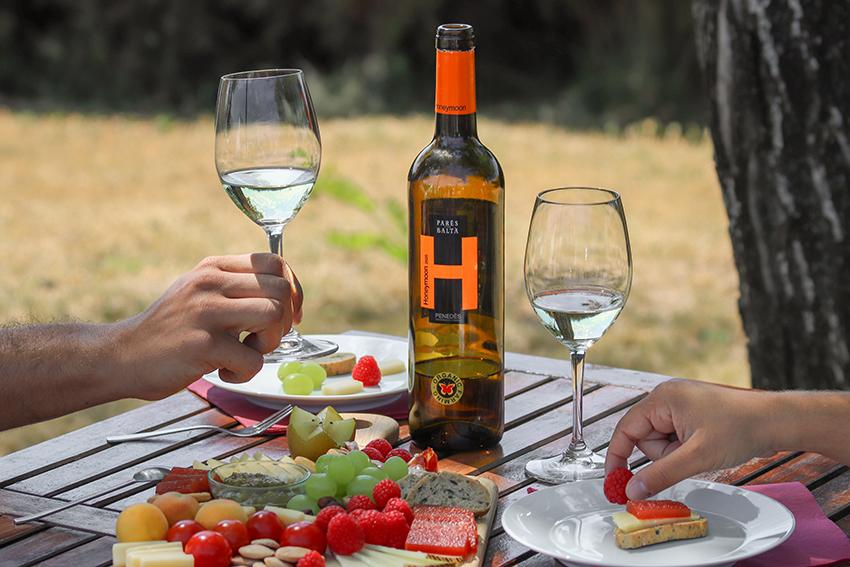 Honeymoon the organic wine from Parés Baltà
Perhaps the most well known wine of this range is Honeymoon, which began to be made following the honeymoon of Joan Cusiné Cusiné and his wife Maria Angels Carol. A single-variety fruity wine from Parellada that seduces on the first sip for its intensity, aroma and freshness.
All wines of this range, as well as MicroCuvée, R-Evolution and Sparkling wines, come from vineyards cultivated with biodynamic agriculture. The harvest is always done by hand and the pressing of the grapes is carried out with a pneumatic press to maintain the highest quality of the grapes.