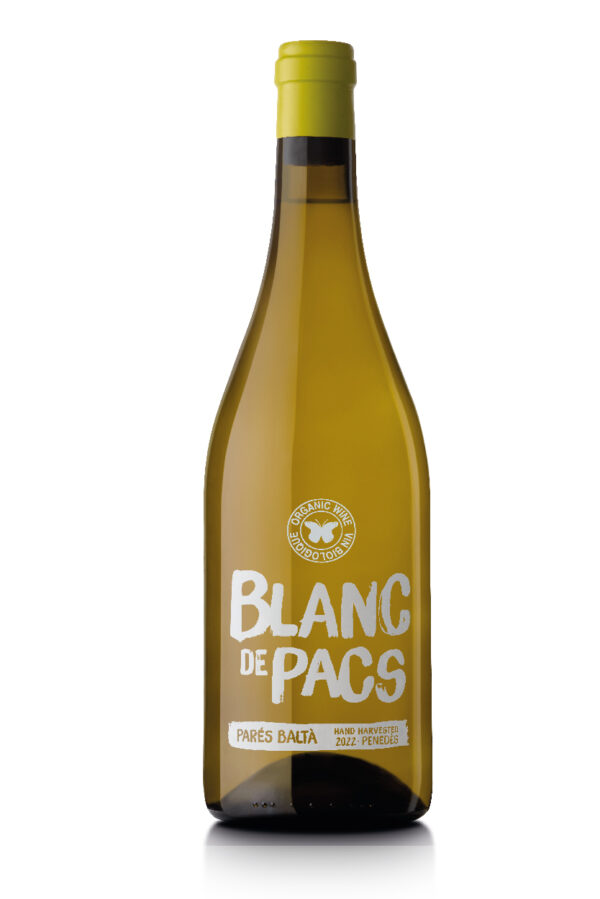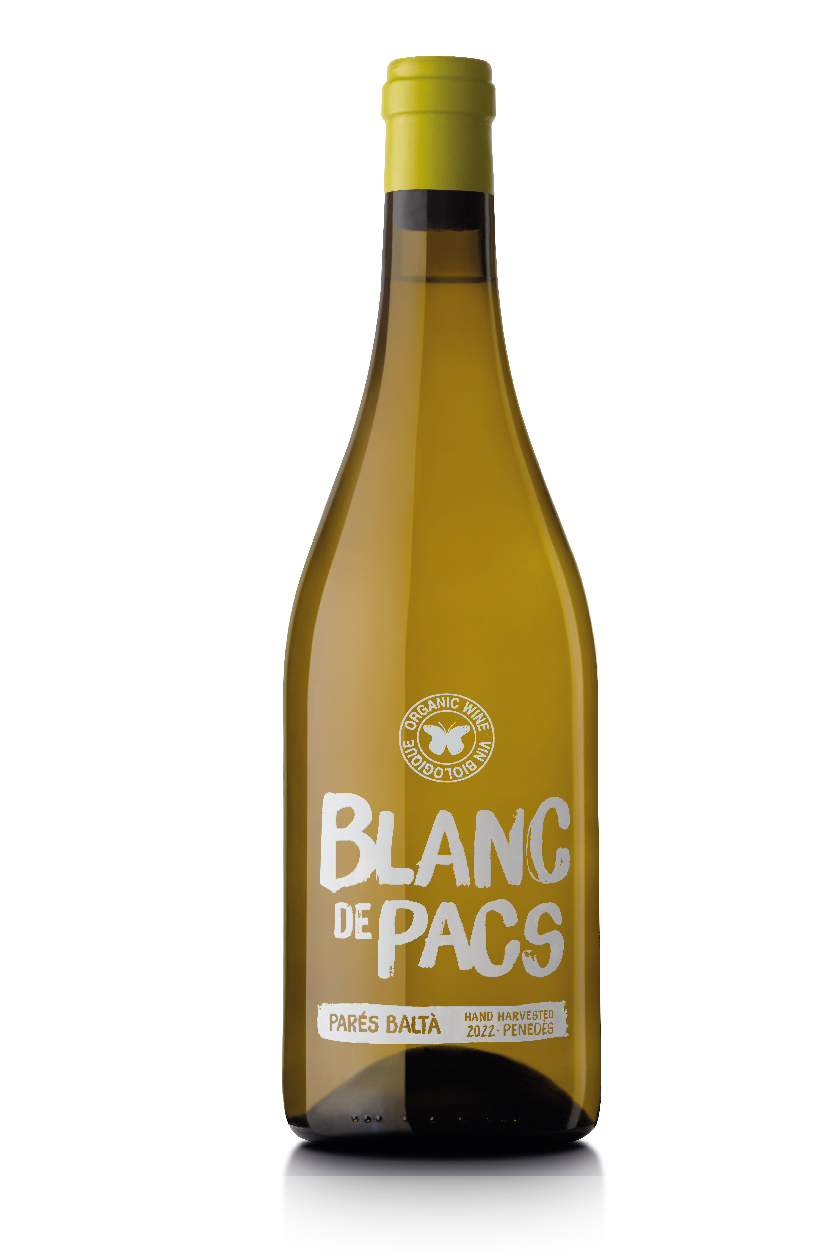 Blanc de Pacs
2022
The tradition of the Penedès in a young fresh organic wine
This young organic wine has already become a classic vintage.
It delights us with freshness and an intense aromatic loaded with white flowers and citrus that makes it unmistakable year after year.
It was the first wine to be made at Parés Baltà and began the path of our Origen range of wines.
9,25€
VBPBBPC2200706SBG

Vegan Wine

Certified Organic Agriculture by CCPAE
Tasting Note
Sight
Lemon yellow colour with bright straw yellow reflections.
Nose
Very intense aroma, full, dominated by ripe white fruits, such as pear and apple, on a light floral background.
Mouth
In the mouth it is fresh and displays a good acidity. Its passage is smooth, leaving an intense memory of fruit and a sensation of freshness.
"A clean and bright wine, citrus concentration, with incredible acidity and great fruit intensity."
Montreal Gazette
Mandi Robertson, journalist and sommelier.
Varieties
Made from the selection of the best wines of the vintage.
Winemaking
Hand harvest. The grapes are received at the winery, and after gently crushing the grapes, the varieties are fermented separately in steel vats at 16ºC for an average of 15 days.
Wine suitable for vegans.
Wine made from organic grapes and with minimal intervention in the cellar.
How to pair this organic and vegan wine
Perfect for pairing with all types of fish and seafood. Good with salads and cold dishes. Ideal to drink by the glass.
Recommended serving temperature between 6ºC and 8°C.
When to enjoy Blanc de Pacs
Blanc de Pacs is a wine that, due to its great value for money, invites us to enjoy it every day. Ideal for drinks, with friends after work, to enjoy at home while cooking, or to accompany that romantic dinner on Wednesdays.
Acknowledgements
The Suburban. Montreal, Canada. Hidden Gems under 20$
Mandi Robertson, journalist