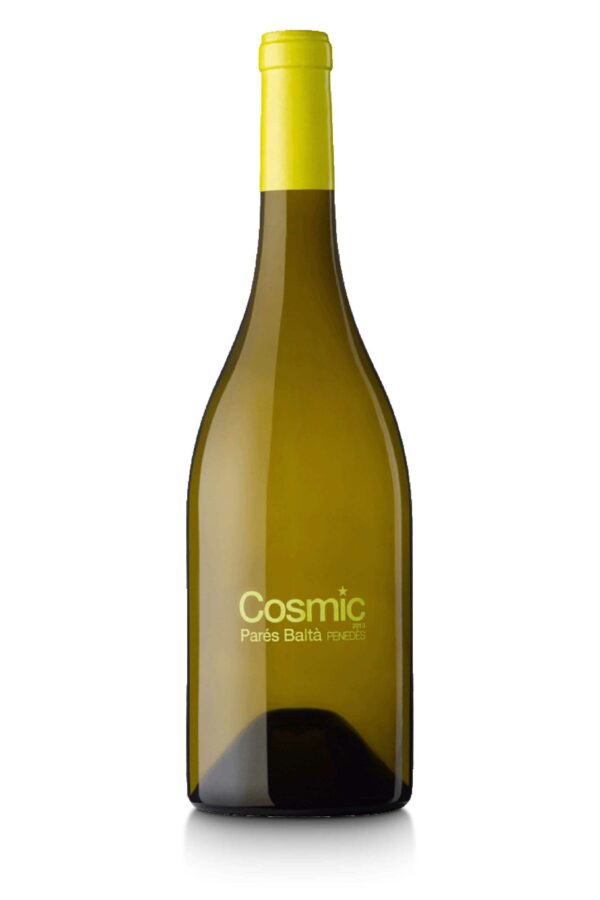 Cosmic
2022
The freshest and most perfumed organic xarel·lo wine
Within the vineyards located on our Les Valls-Les Torres estate, at an altitude of 600m above sea level and within a Natural Park, grow grapes of the native xarel-lo variety, the flagship variety of the Penedès. With these grapes we make the organic white wine Cosmic. Our freshest and most perfumed xarel-lo thanks to its coupage of the Sauvignon blanc variety, which gives it freshness, creating a perfect balance between the two varieties.
The name of this wine, Cosmic, is a tribute to the biodynamic viticulture that we have been practising in our vineyards since 2012, an agriculture based on a holistic, systemic and pure vision of agriculture in which, among other influences, the moon, stars and planets are taken into account.
12,00€
VBPBCBC2200706S

Vegan Wine

Certified Organic Agriculture by CCPAE
Tasting Note
Sight
Nose
Very intense aroma, flowers and white fruits with a citric and mineral touch.
Mouth
Fresh and smooth, full of nuances. Floral and citrus notes become more present in the mouth, good acidity and long aftertaste.
"Cosmic smells of melting snow, white flowers and green apple. On the palate, green apple and white flower flavours merge with a deeply mineral quality that extends into a dry, tannic texture. The wine finishes with hints of grapefruit and camomile. Wonderful."
Varieties
Blend of xarel·lo and sauvignon Blanc grown organically and biodynamically on our estates in the Penedès.
Winemaking
Hand harvest. After a light pellicular maceration of 4 hours, the grapes are gently pressed and fermented in stainless steel vats for 18 days at an average temperature of 16 °C. The wine is kept in contact with the lees for 3 months with daily batonnage.
Wine suitable for vegans.
Wine made from biodynamic grapes and minimal intervention in the cellar.
How to pair this organic and vegan wine
You can pair Cosmic wine with all kinds of fresh salads, rice dishes, white fish, sushi and soft cheeses.
Recommended serving temperature between 10ºC and 12°C.
When to enjoy it
Because of its freshness and intense aroma, Cosmic accompanies us during the enjoyment of the domestic refuge to speak from the heart with those who accompany us.
Acknowledgements