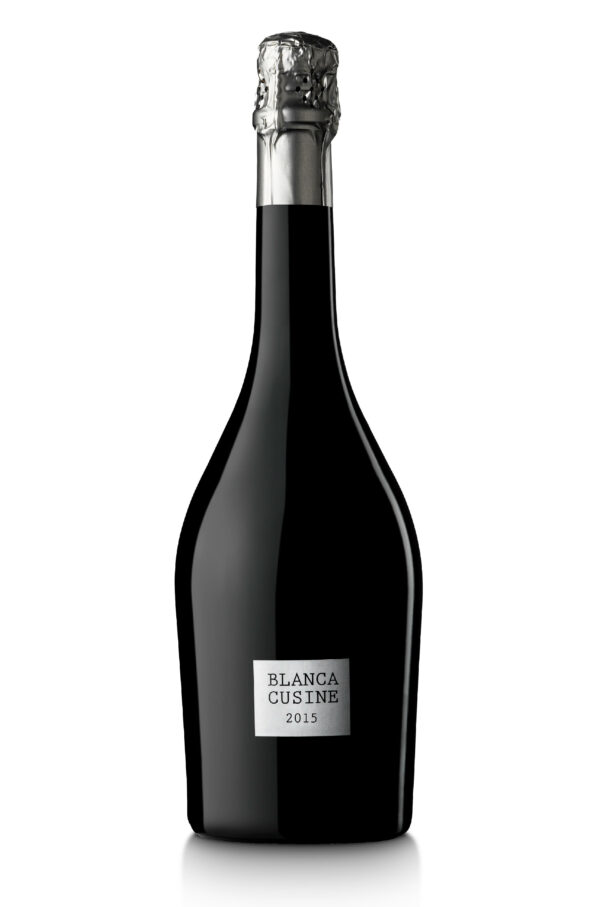 Blanca Cusiné
2015
A xarel·lo sparkling wine, organic, long-aged and very gastronomic
In Blanca Cusiné cava, the traditional xarel·lo variety is reunited with two historic varieties in the world of sparkling wines, chardonnay and pinot noir. All of them take on their own nuances due to the influence of the climate and the terroir of the Penedès mountains, in our Les Valls estate. The pinot noir is vinified as "blanc de noirs" offering us a sparkling wine where finesse and elegance speak for themselves.
This cava is a tribute to the women at Parés Baltà, especially to the youngest daughter of Joan Cusiné and winemaker María Elena, Blanca, born in 2002 just like the first vintage of this emblematic cava that speaks to us of the importance of details and the value of family.
24,50€
VCPBBCC1500706S

Vegan Wine

Certified Organic Agriculture by CCPAE
Tasting Note
Sight
Golden yellow, reflecting its long ageing.
Nose
Intense aroma with dried fruits, toasted notes and subtle hints of fruit compote.
Mouth
Elegant entry on the palate with very good acidity, silky carbonic and a finish with hints of dried fruit and toasted notes.
"Rich nose of praline and dry spice notes accenting the flavours of crystallized honey, toast point and orange peel on the palate. Firm and distinctive, featuring a fine, satiny mousse that carries a streak of salinity on the finish".
Wine Spectator
Allison Napjus, Journalist
Varieties
Sparkling wine made from xarel-lo, chardonnay and pinot noir grown organically and biodynamically in our Penedès vineyards.
Winemaking
Harvested by hand and in small boxes to avoid oxidation of the must. Separate gentle pressing. The chardonnay and xarel·lo are fermented separately in stainless steel vats at 16ºC.
The pinot noir is vinified on lees for 2 months with batonnage 3 times a week.
After bottling, it undergoes a second fermentation in the bottle according to the traditional method, with a minimum ageing period of 80 months.
Wine suitable for vegans.
Wine made with biodynamic grapes and minimal intervention in the cellar.
How to pair this organic sparkling wine:
Blanca Cusiné cava goes perfectly with any dish. Ideal to accompany a meal from start to finish. A highly gastronomic cava.
Recommended serving temperature between 8 and 10°C.
When to enjoy Blanca Cusiné
Ideal for celebratory meals. The wine must seduce, it must accompany us during the gastronomic journey and it must create harmony between dishes, wine and company. Blanca Cusiné is the cava to look good at any meal, from start to finish.
Acknowledgements