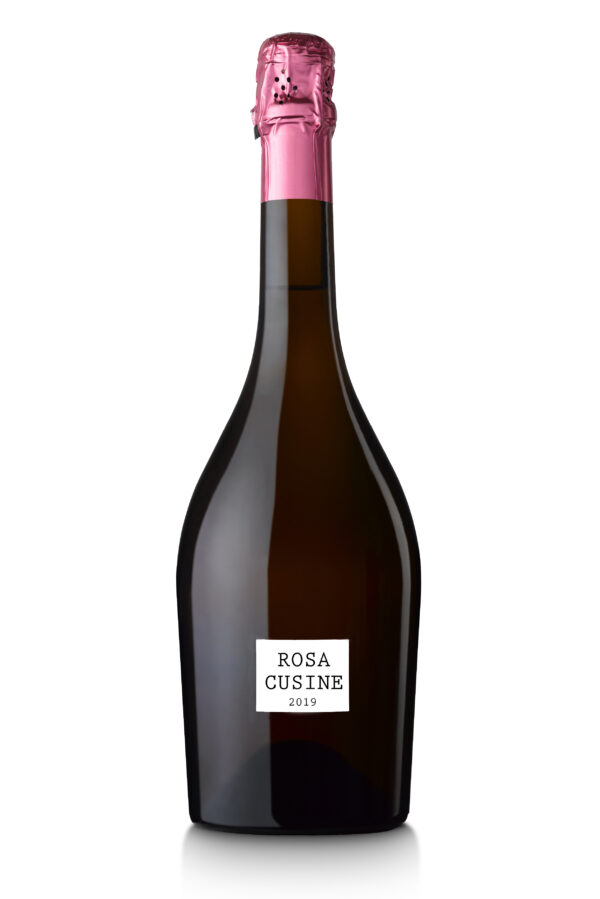 Rosa Cusiné
2019
A rosé sparkling wine made from Grenache, organic and aged over a long period of time
Rosa Cusiné is a long-aged single-varietal sparkling wine made exclusively with the Grenache variety. With this cava we want to vindicate the great potential of this variety so deeply rooted in our heritage and thus recover the memory of our ancestors.
In it we find a synergy of elegance, structure and silkiness that make it unique.
A cava in recognition of a lifetime's work, the wisdom, energy and vitality of Rosa Cusiné, who celebrated her 100th birthday in 2020.
28,00€
VCPBRCC1900706S

Vegan Wine

Certified Organic Agriculture by CCPAE
Tasting Note
Sight
Subtle pink with salmon-coloured profiles.
Nose
Very fine bubbles that explode in delicate and complex notes of candied fruit and nuts.
Mouth
The entry on the palate is energetic, creamy, with well-integrated carbon dioxide and hints of ripe and candied fruit that ends with splendid sensations of great structure.
"It lives in a world where quality fruit is with it, and happiness, and joy. A spectacular sparkling rosé. Perhaps the best rosé in Spain."
ABC Newspaper
Juan Fernández-Cuesta, Journalist
Varieties
Rosa Cusiné is made from Grenache planted at altitude and grown organically and biodynamically in our vineyards in the Penedès.
Winemaking
Harvested by hand and in small boxes to avoid oxidation of the must. After arrival at the winery the grapes are gently pressed. Fermentation in stainless steel vats at 16°C for 16 days. After fermentation, contact with the fine lees is maintained for 3 months with daily bâtonnage.
It is not aged in barrels and undergoes a second fermentation in the bottle according to the traditional method, with a minimum ageing period of 48 months.
Sparkling wine suitable for vegans.
Wine made with biodynamic grapes and minimal intervention in the cellar.
How to pair this organic sparkling wine:
Steamed vegetables, salmon and tuna tartare or grilled.
Recommended serving temperature between 8 and 10°C.
When to enjoy Rosa Cusiné
A cava designed to be enjoyed at any time. At a celebratory meal for a new challenge achieved, for family gatherings or simply because life is beautiful.
Acknowledgements