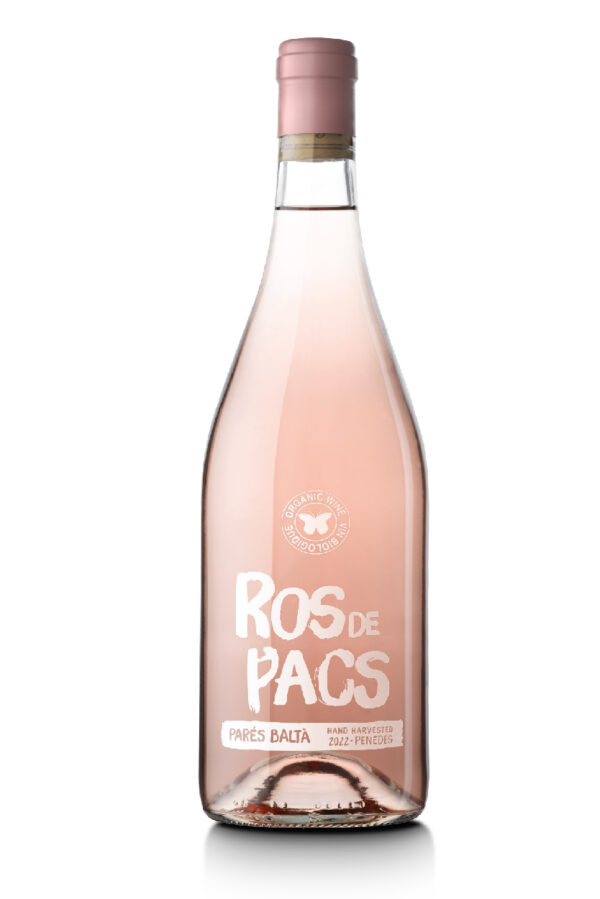 Ros de Pacs
2022
An organic Spanish rosé wine that combines the freshness and aroma of its grape varieties
Freshness, softness and lightness in a young rosé and organic wine. Through its blend of some of the red varieties best adapted to the landscapes of our terroir, we want to convey the softer and more aromatic side of the Penedès. Spring aromas and sensations in the rosé wine of the Origen range.
9,25€
VRPBRPC2200706SBG

Vegan Wine

Certified Organic Agriculture by CCPAE
Tasting Note
Sight
Nose
Elegant nose, with notes of wild strawberries, hints of ripe banana and subtle notes of cream.
Mouth
Sweet sensation with good acidity that makes it tasty and long. Very perfumed on the palate, where we find again the aromas of red fruit and creamy memories.
"Our number one is the agile and refreshing Ros de Pacs de Parés Baltà, which is also the best value for its exceptional price. Folks, this is a good buying opportunity"
Varieties
Ros de Pacs is made from a selection of varieties all grown organically on our estates in the Penedès.
Winemaking
Hand harvest.
The grapes are received at the winery, and after gently crushing the grapes, a short maceration with the skins is carried out to obtain its characteristic pale pink colour. After this first process, the varieties are fermented separately in stainless steel tanks for an average of 25 days. We stop the end of fermentation to preserve a minimum level of residual sugar.
Wine suitable for vegans.
Wine made from organic grapes and with minimal intervention in the cellar.
How to pair this organic rosé wine
Pair it with all kinds of salads, rice dishes, pastas and pizzas. Ideal for drinking by the glass.
Recommended serving temperature between 7ºC and 10ºC.
When to enjoy Ros de Pacs
Ros de Pacs will bring us freshness in informal summer dinners.
Acknowledgements