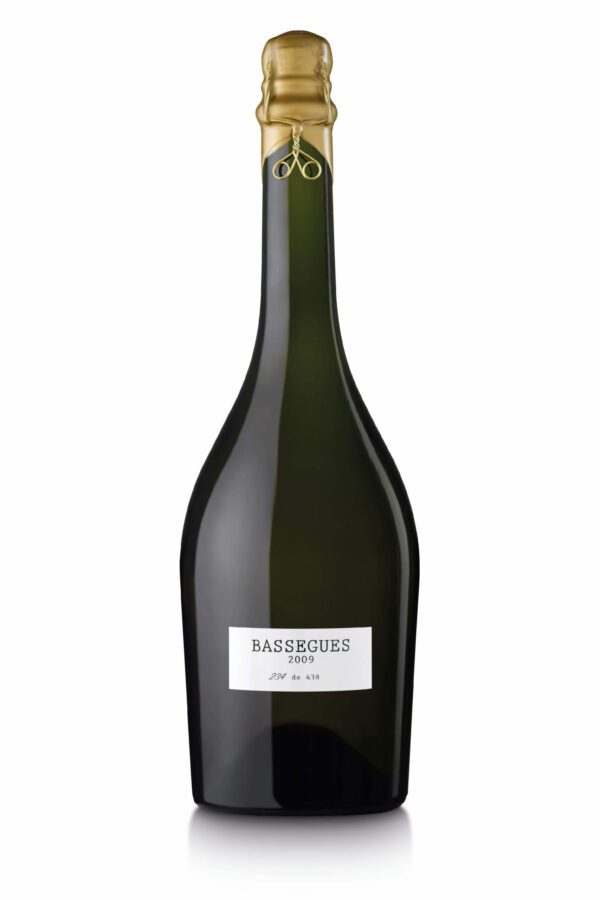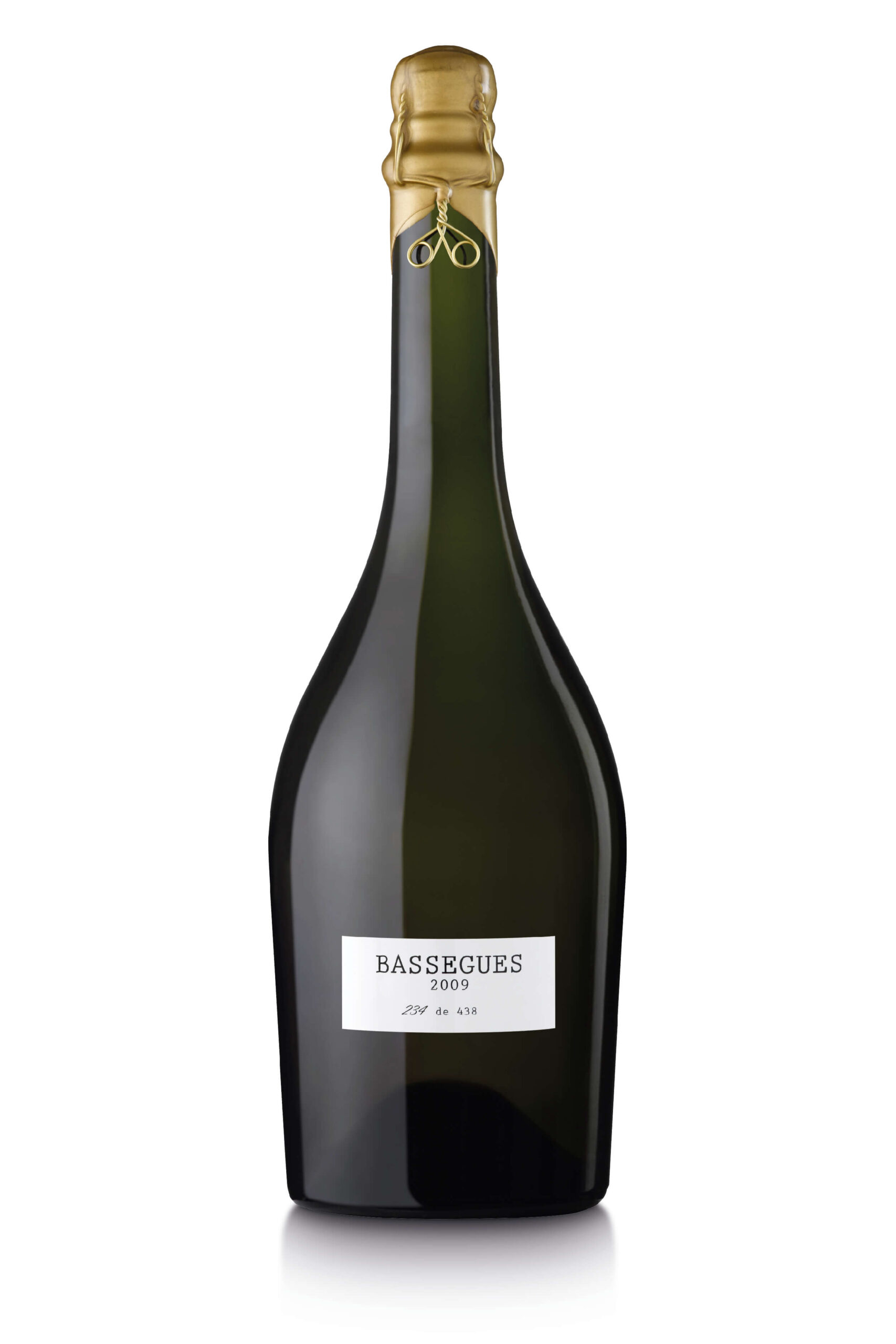 Bassegues
2009
A xarel·lo sparkling wine, organic, long-aged and very gastronomic
Bassegues is a cava that shows impressive freshness and acidity, despite its long aging of 120 months in the bottle.
Bassegues is a blend of Xarel·lo and Macabeo, and this award-winning bottle offers plenty of acidity to keep it nicely balanced that will lure even the most devout champagne fans.
This terrific cava speaks to us of the importance of details.
95,00€
VCPBBAC0900701E

Vegan Wine

Certified Organic Agriculture by CCPAE
Tasting Note
Sight
Golden yellow, reflecting its long ageing.
Nose
Intense aromas of fine lees, fragrant herbs, characterful, ripe fruit, dry nuts.
Mouth
It is powerful, flavourful, good acidity, fine bead, fine bitter notes.
"It is powerful, flavourful, good acidity, fine bead, fine bitter notes".
Peñin Guide
Carlos Gonzalez and Javier Luengo, Guia Peñin
Varieties
Sparkling wine made from 80% xarel.lo and 10% macabeo grown organically in our Penedès vineyards.
Winemaking
Harvested by hand and in small boxes to avoid oxidation of the must. Separate gentle pressing. Xarel·lo and Macabeo ferment separately in stainless-steel tanks at 16 ºC for 15 days and with daily stirring at the end of the fermentation.
After bottling, it undergoes a second fermentation in the bottle according to the traditional method, with a minimum ageing period of 120 months.
Wine suitable for vegans.
Wine made with organic grapes and minimal intervention in the cellar.
How to pair this organic sparkling wine
This sparkling wine goes perfectly with any dish. Ideal to accompany a meal from start to finish. A highly gastronomic cava.
Recommended serving temperature between 8ºC and 10°C.
When to enjoy Bassegues
Ideal for celebratory meals. The wine must seduce, it must accompany us during the gastronomic journey and it must create harmony between dishes, wine and company. Bassegues is the cava to look good at any meal, from start to finish.
Acknowledgements