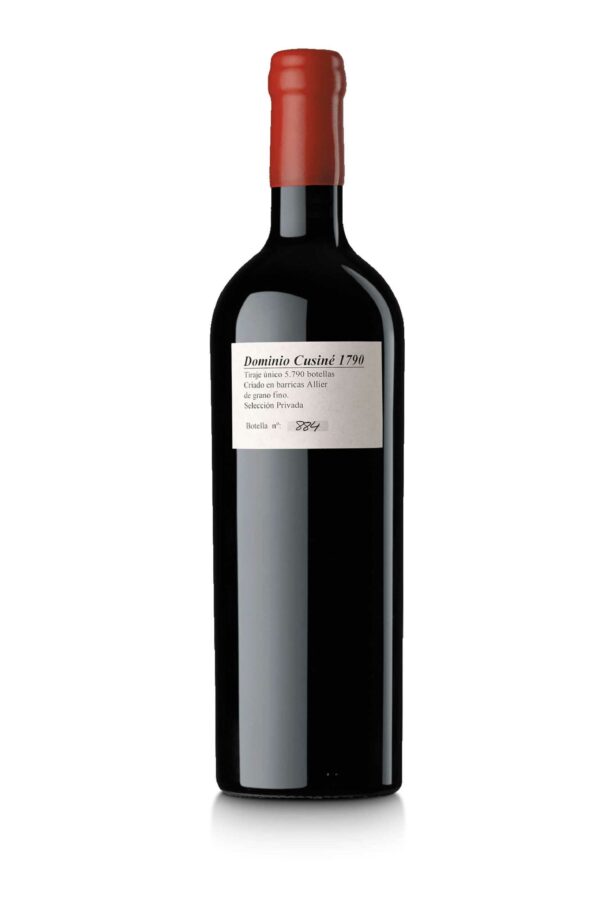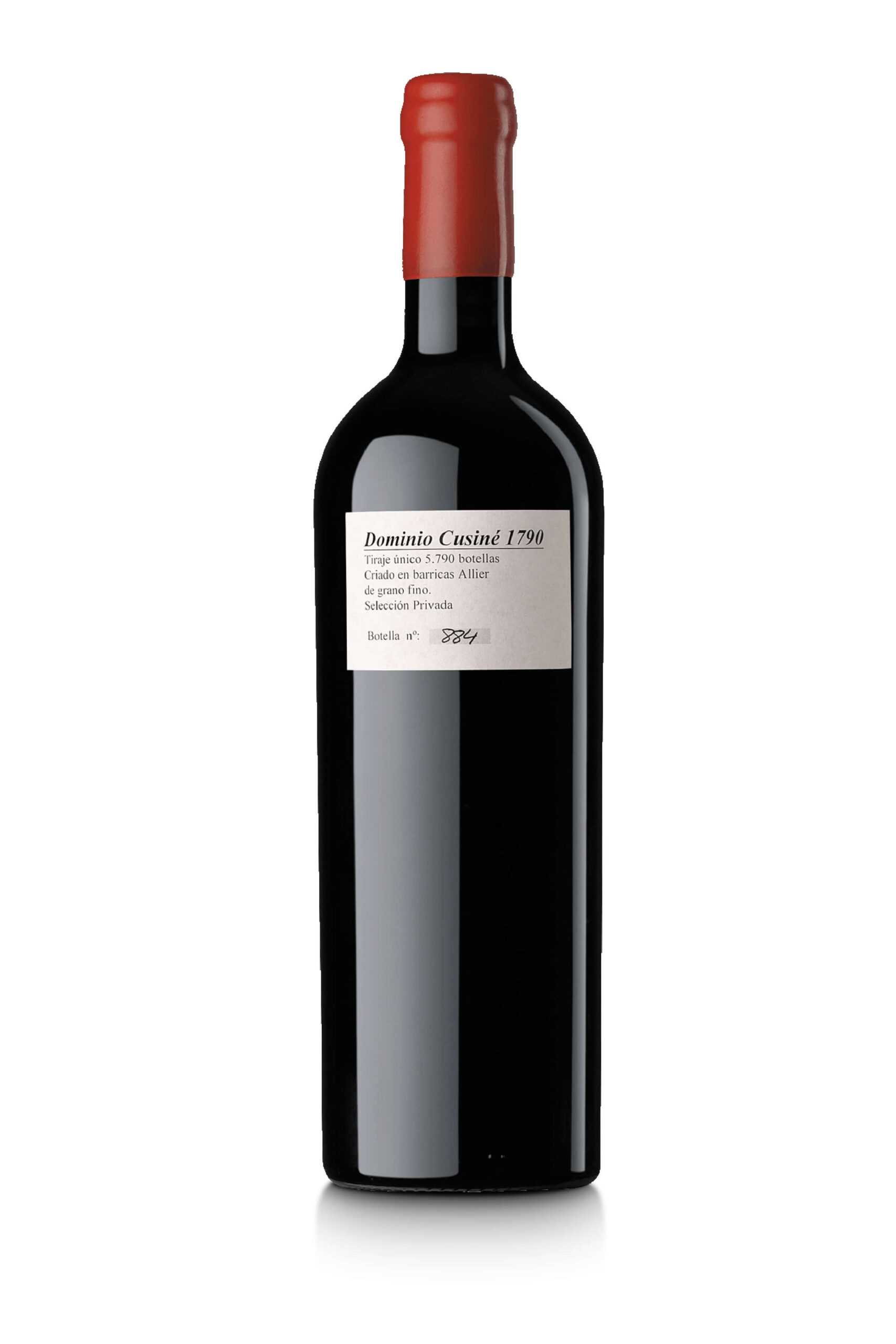 Dominio Cusiné
A great red wine born in the Penedès region
Timeless, splendid, with the character of a generous and powerful king.
Created for the intimate enjoyment of an extraordinary wine, to be savoured without haste, allowing the hours to pass and the pleasure to invade us.
An exceptional wine that appears only in exceptional years.
430,00€ – 615,00€

Vegan Wine

Certified Organic Agriculture by CCPAE
Tasting Note
Sight
Colour closer to black than red with just a fine ruby rim at the end of the disc despite the passage of time.
Nose
Aromas of impressive intensity and complexity. Leather, spices, candied fruits (plums, blackberries), sultanas, figs and dried fruits perfectly balanced, with a touch of wood that blends into the bouquet.
Mouth
In the mouth it is surprising for its powerful and rich structure, filling the mouth and still with a great presence of tannins. The aroma on the palate resumes the complexity found on the nose, ending with an unforgettable aftertaste of extraordinary persistence.
"An impressive wine, one of the finest I have yet tasted from Penedes".
Varieties
Made from grapes of 66% tempranillo, 20% merlot, 8% cabernet sauvignon and 6% syrah grown organically and biodynamically on our estates in the Penedès.
Winemaking
Harvested by hand transported and in small crates to avoid oxidation of the must.
All the varieties are macerated and fermented separately at a controlled temperature of 19-23ºC in new 400-litre French oak barrels. The fermentation is prolonged for 20, 28, 25 and 21 days respectively.
Ageing in new French oak barrels (Allier) for 24 months.
Wine made with biodynamic and minimal intervention grapes.
How to pair this wine
Pair Dominio Cusiné with good company
Recommended serving temperature between 16 - 18ºC.
When to enjoy it
On any occasion that deserves to be enjoyed in the company of a great wine.
Acknowledgements