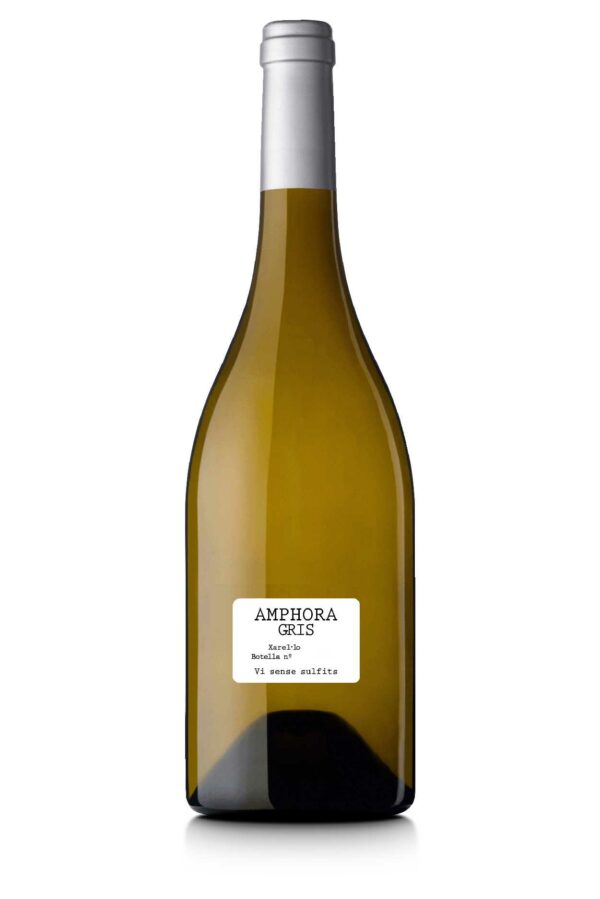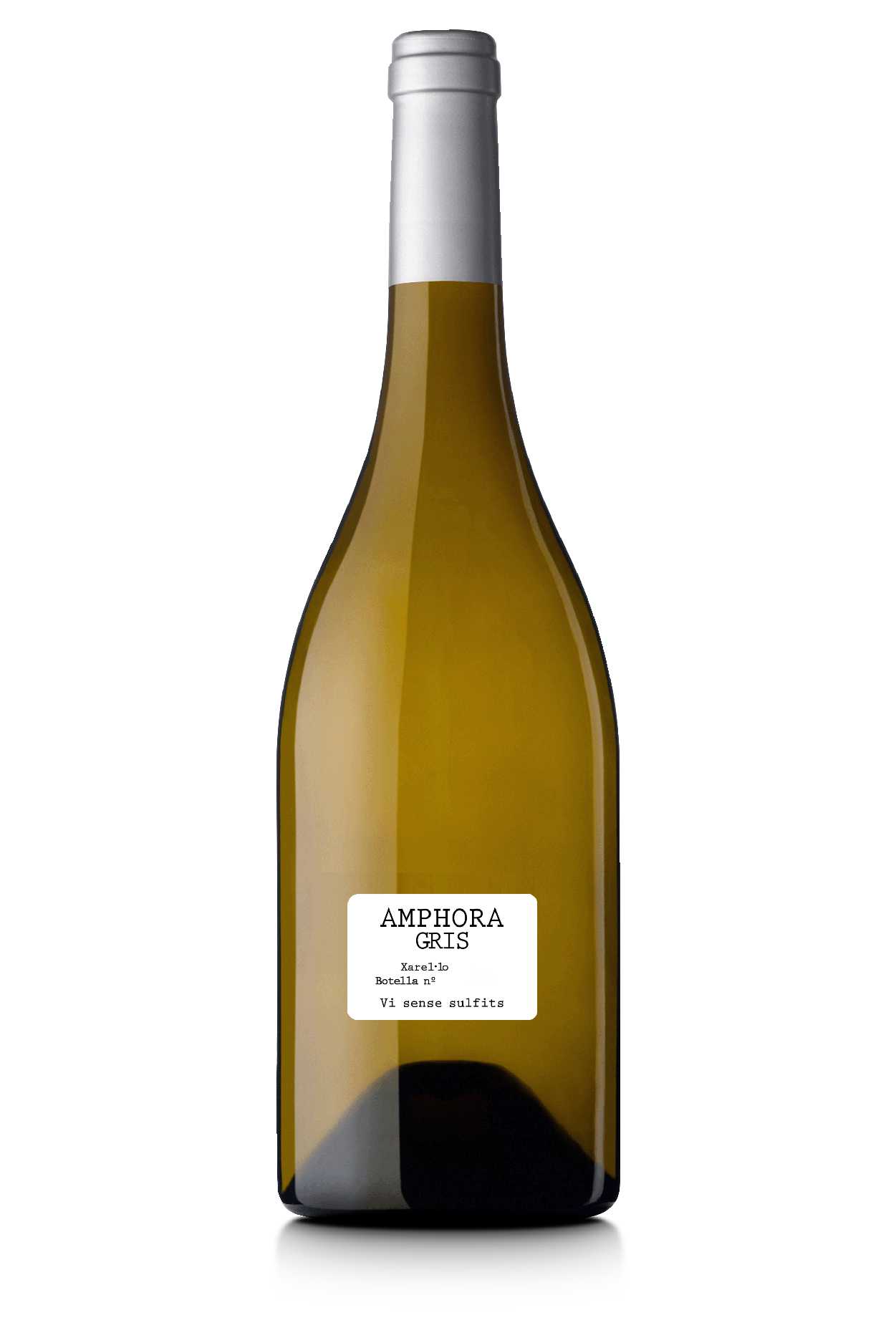 Amphora Gris
2022
A 100% xarel·lo natural wine, organic and made in clay amphorae
The versatility of the xarel·lo variety allows us to make this natural single-varietal wine, unique, surprising and radically different from traditional wines made from this grape. Together with Amphora Roja, they were our first natural wines of spontaneous fermentation in amphorae.
A creation of winemakers Marta and Maria Elena inspired by the discovery of clay ovens at the Iberian settlement site on our Les Valls-Les Torres estate. Perhaps the first wine to connect directly with the bygone civilisations that populated today's vineyards in the Penedès.
21,00€
VBPBNGC2200706S

Vegan Wine

Certified Organic Agriculture by CCPAE
Tasting Note
Sight
Nose
Smooth, with notes of toasted almonds and a hint of milk.
Mouth
In the mouth it is dual faceted, rustic and full-bodied. We find almonds in the final step in the mouth and with a long aftertaste.
"Lime peel and honeyed fruit, touch of dried apricot, quite shouldered in the nose with a good hit of oxidized, nutty notes. Balanced palate, good orchard fruit grip and structure."
Varieties
Made 100% with the xarel·lo variety, grown organically and biodynamically in our vineyards in the Penedès.
Winemaking
We make the pied de cuve in the vineyard to obtain the indigenous yeasts from the grapes themselves. The grapes are harvested by hand and in small boxes to avoid oxidation of the grapes. Arrival at the winery and gentle pressing. Spontaneous alcoholic fermentation takes place in common clay amphorae, the porosity of which causes hyper-oxidation that precipitates all oxidisable substances, leaving a clean, crystalline wine.
Wine made from biodynamically grown grapes and with minimal intervention. Natural wine. No added sulphites.
Vegan friendly wine.
How to pair this organic and natural wine
You can pair this wine with seafood, rice dishes, grilled or baked fish.
Recommended serving temperature between 10ºC and 12°C.
When to enjoy it
A special wine requires a special moment. That moment that only you know how to create and enjoy alone or in company. Here, the important thing is to savour and let yourself be transported by the experience.
Acknowledgements