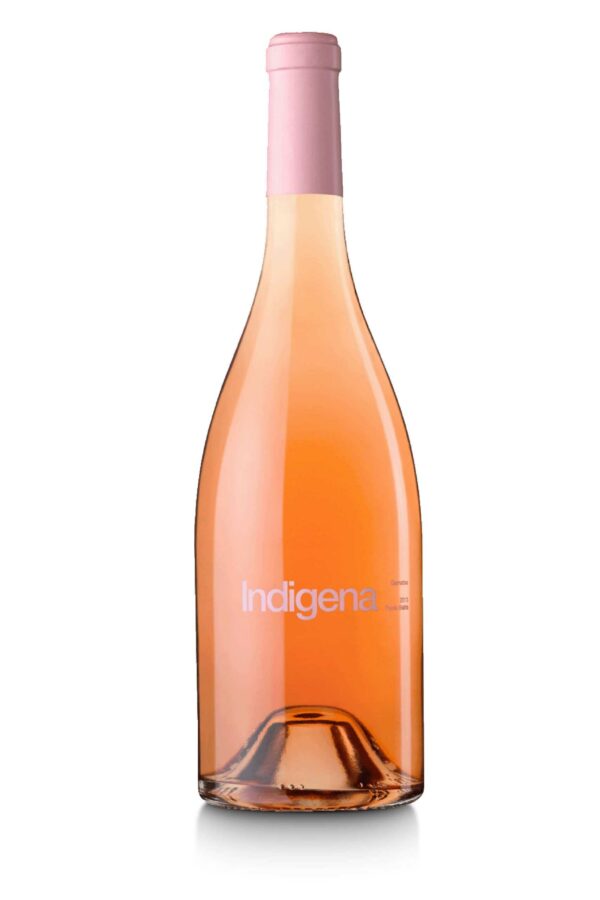 Indigena rose
2022
An organic rosé wine made from Grenache, fresh and intense
The freshness of the Foix mountains, where this Grenache grows, and a light maceration of its ripe bunches are the key to this very special rosé, smooth, lively and elegant. The paleness of its colour contrasts with the intensity of the fruit on the nose and palate.
Garnacha is a variety deeply rooted in our territory, its great versatility, adaptation to extreme climates and soils poor in nutrients, makes it a great companion for the winemaker and winegrower.
12,50€
VRPBIRC2200706S

Vegan Wine

Certified Organic Agriculture by CCPAE
Tasting Note
Sight
Nose
Surprisingly intense on the nose, where ripe red fruit aromas predominate.
Mouth
Elegant, smooth, fruity and with very good acidity.
"On the nose intense aromas of raspberries and cherries and bloom. On the palate dry, nicely balanced and fruity with flavours of peach, raspberries with hints of herbs and hay."
The story of my wine
Goswjin Simon, journalist
Varieties
100% Grenache grown organically and biodynamically in our vineyards in the Penedès.
Winemaking
We harvest the grapes by hand and after receiving the grapes in the winery, they undergo a short maceration at low temperature and gentle pressing to obtain their characteristic pale pink colour. Fermentation takes place at 16 °C in stainless steel tanks for 23 days.
Rosé wine suitable for vegans.
Organic wine made from biodynamically grown grapes and with minimal intervention in the winery.
How to pair this organic and vegan wine
The perfect companion for aperitifs, soft cheeses, salads and summer dishes.
Recommended serving temperature between 5ºC and 7°C.
When to enjoy it
As the culmination of a glorious summer evening.
Acknowledgements