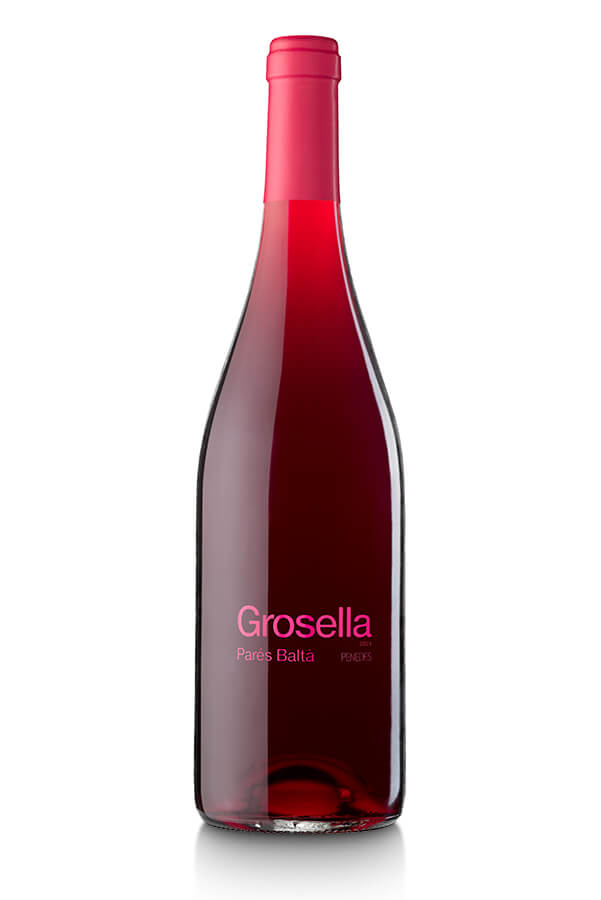 Grosella
2021
The color and the freshness of Sumoll
With this new wine from Sumoll, Grosella, we return to our origins.
By recovering little-cultivated varieties, we want to pay homage to that ancestral agriculture, which was practiced in the past, and which at Parés Baltà we have never forgotten.
The large grain Sumoll has surprised us on how it exhibits its intense aromas with bright colors and mallow nuances.
t has a very fruity pulp with thick and tinted skins, it shows all its splendor in a fresh and attractive wine.
13,50€
VTPBGRC2100706S

Vegan Wine

Certified Organic Agriculture by CCPAE
Tasting Note
Sight
Red currant colour, low layer and bright.
Nose
Forest fruits with intense and delicious aroma.
Mouth
Refreshing, perfumed, light, acidity perfectly accompanied by the aromas that the post taste leaves us which makes it vibrant and easy to drink.
"Red cherry and light raspberry, rooibos, fresh peppercorn, light herbal notes of thyme, quite fresh overall, good deal of talc mineral notes. Decently chewy on the palate with good red fruit and light blackberry notes, fresh and crisp. While this is Sumoll, it's from the 'gra gros' clone or larger-berried variant."
Miquel Hudin
Miquel Hudin,  journalist
Varieties
Sumoll grown organically and biodynamically in our vineyards in the Penedès.
Winemaking
Traditional elaboration in a stainless-Steel tank, with work backs with very soft skins, 23 °C of temperature to find the maximum expression of the fruit that the skins of Sumoll contribute.
With more surfaces of the skin, the more fruity aromas and the characteristic mallow purple color we obtain.
Wine suitable for vegans.
Organic wine made from biodynamically grown grapes and with minimal intervention in the winery.
How to pair this organic and vegan wine
In glasses, pizza, pasta and salads.
Recommended serving temperature between 15ºC and 17°C.
When to enjoy it
Get-togethers with friends where important and not so important things are discussed. Laughter, complicity and sincerity is its best pairing.
Acknowledgements