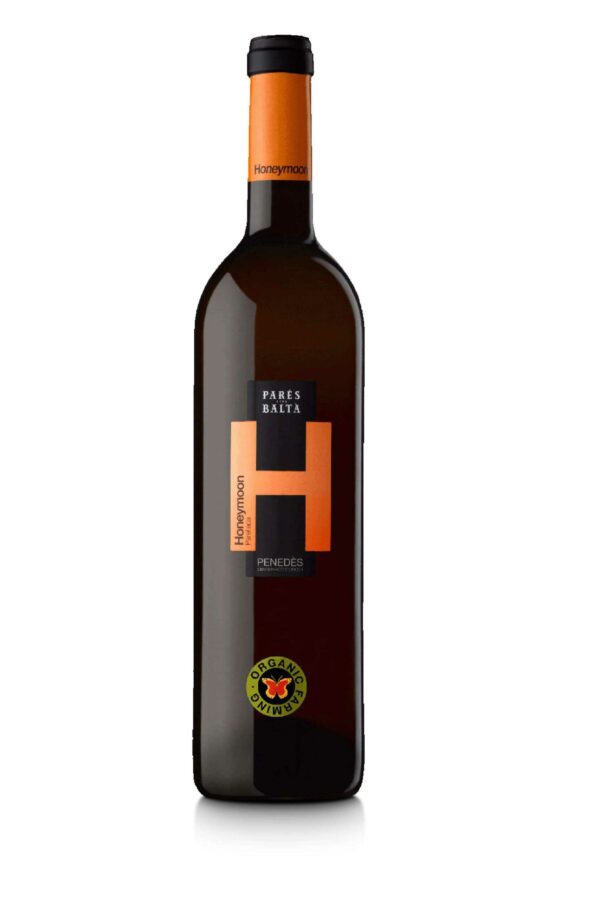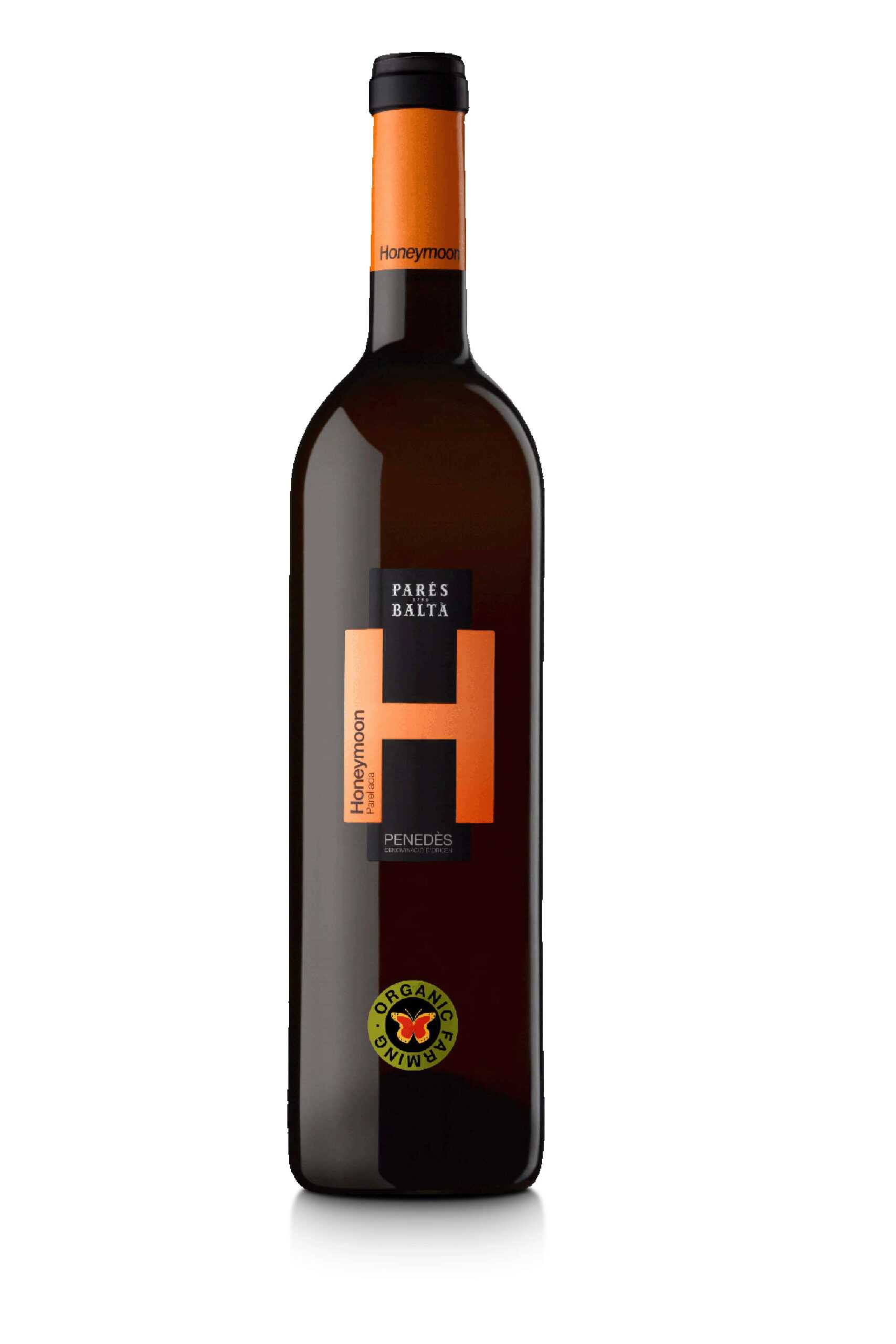 Honeymoon
2022
Honeymoon wine, the most sensual and aromatic wine from Parés Baltà
Honeymoon honours its origins, the honeymoon of Joan Cusiné and his wife Maria Àngels Carol, the second generation of the winery. Since then, this young fruity organic wine seduces at first sip with its intensity, aroma and freshness. 
Today, the Parés Baltà winemakers, María Elena and Marta, are in charge of maintaining and accentuating the aromas in a wine made from grapes grown at Finca Les Torres at an altitude of over 750 metres above sea level. A very cool microclimate that manages to maintain the intense aroma of the grapes until the end of its ripening process.
9,95€
VBPBHMC2200706S

Vegan Wine

Certified Organic Agriculture by CCPAE
Tasting Note
Sight
Straw yellow colour with bright golden reflections.
Nose
Good aromatic intensity, with delicate floral notes (orange blossom) combined with very ripe white fruits (pear, apricot).
Mouth
Elegant entry on the palate, with a balanced acidity due to the residual sugars in the wine, which gives way to a smooth and pleasant mouthfeel.
"In the mouth it is slightly sweet but fresh, with a long finish that leaves an attractive and sensual fruity aftertaste".
El País
Carlos Delgado, journalist
Varieties
Honeymoon is made with a selection of the freshest grapes grown organically on our Penedès estates.
Winemaking
Hand harvested. The grapes are received at the winery, and after gently crushing the grapes, fermentation is carried out at 16ºC in stainless steel vats for 3 weeks. We stop the end of fermentation to preserve a minimum level of residual sugar.
Wine suitable for vegans. Wine made with organic grapes and minimum intervention in the cellar.
How to pair this organic and vegan wine
Perfect for pairing with all types of fish and seafood. Good with salads and cold dishes. Ideal to drink by the glass.
Recommended serving temperature between 6ºC and 8°C.
When to enjoy Honeymoon
Enjoy it on that romantic evening with your partner. It will seduce you.
Acknowledgements