There are red wines to drink and enjoy slightly chilled in summer, but also all year round, especially in warm climates like ours.
That's why today we bring you our selection of red wines to drink chilled and some recommendations and tips on which wines to chill and how to chill them quickly when in a hurry.
That said, it's worth noting that although some types of red wine are best enjoyed chilled, that's not the general rule and it's not the best way to enjoy a full-bodied red, with a long barrel aging and intended for resting, such as the case of Marta de Baltà 2018 or Absis 2018.
But chilling red wines that offer fresh fruit, that are light-bodied, with few tannins and low alcohol content, is a great alternative to white and rosé wines in the summer months.
What should we know before chilling a red wine?
It is important to take into account the method of winemaking when deciding the best serving temperature for the wine.
We will avoid chilling red wines that have undergone long barrel aging, as low temperatures can accentuate the tannins or even the character of the wood in the barrel.
However, serving a full-bodied red wine at a temperature above 18 °C is not recommended; at these temperatures its flavors fade and become mushy, its structure drops and the alcohol becomes more evident. On the other hand, if we cool it a little, the flavors will be concentrated, the alcohol will be less perceptible and it will maintain a great structure.
On the other hand, young wines with fresh acidity, juicy and fruity, tasty, a touch of chilling will make them even more appetizing, more thirst quenching and very pleasant to drink.
Pale-colored red wines can also be slightly chilled. The pale color indicates that they have undergone a lighter extraction in the winery and therefore have lower tannin levels.
How long should we cool a red wine?
The first question to ask is at what temperature should fresh, young red wines with a markedly fruity character be served? This type of red wine can be served between 10 °C and 16 °C.
However, we must be careful not to cool it too much, as the cold will attenuate the fresh and fruity aromas and flavors and make the tannins appear more astringent and dry, taking away all the freshness of the wine.
In fact, a red wine that has spent only 30 minutes in the refrigerator before serving will undoubtedly be more refreshing.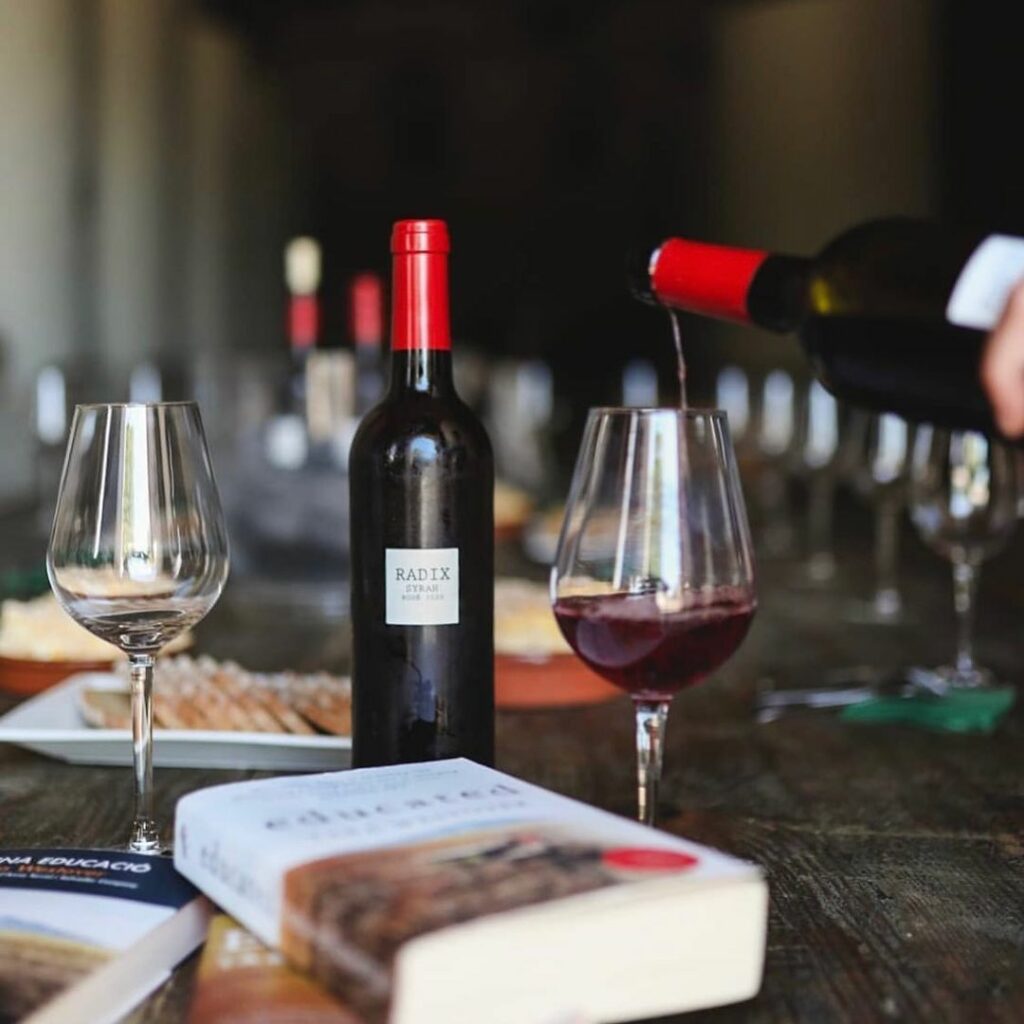 Tips for cooling red wine quickly
Place the bottle in an ice bucket filled with ice and a little water for about 10-15 minutes. You can add salt to speed up the process, as it helps the thawing process and thus the water is colder in less time.
Another option is to use a cooling sleeve or a decanter with an ice compartment.
The least recommended method is to put the bottle in the freezer for 8-10 minutes, as it is the most aggressive and can damage the wine. Therefore, it is best to use one of the methods mentioned above.
And now that we know for how long and how to chill wine quickly, let's go with our selection of red wines to drink chilled:
GROSELLA & NEOLITIC two red wines made with the native variety Sumoll.
The Sumoll variety, native to the Penedès, has 3 very unique characteristics: it is very light in color, has a very low alcohol content, between 11 and 12%, and has a fairly high acidity, resulting in light wines, with little body, fresh and vibrant.
In this organic red wine made from 100% Sumoll de gra gros, we find red cherry and raspberry, rooibos, fresh pepper, light herbaceous notes of thyme, very fresh in general, with mineral notes of talc. On the palate we find a variety of red fruit and light blackberry notes. Grosella is a fresh and crisp wine to be enjoyed between 10 and 12ºC. Drink it with good company, by the pool, or at a beach bar. Serve with a cold salmon and avocado tartar.
Aromatically it offers light notes of dehydrated blackberry, black tea and orange peel. In the mouth it is very tasty, light and fresh and has a good potential for evolution. Serving temperature between 12º and 15ºC. Enjoy it with a good plate of acorn-fed ham.
Radix is not really a red wine; it is a rosé wine with a red soul. Visually everything indicates that it is a red wine but when tasting it …. Intense aroma with lots of red and black fruit. In the mouth it is powerful, ample, shows fleshiness and a very balanced acidity. Long, pleasant and smooth aftertaste. Serving temperature between 12º and 14º C. Share it with your friends on a summer afternoon when there is no hurry and the sunset falls in front of your eyes.
All Parés Baltà wines come from grapes grown biodynamically, are certified organic and are made with love and respect for the nature that surrounds us.