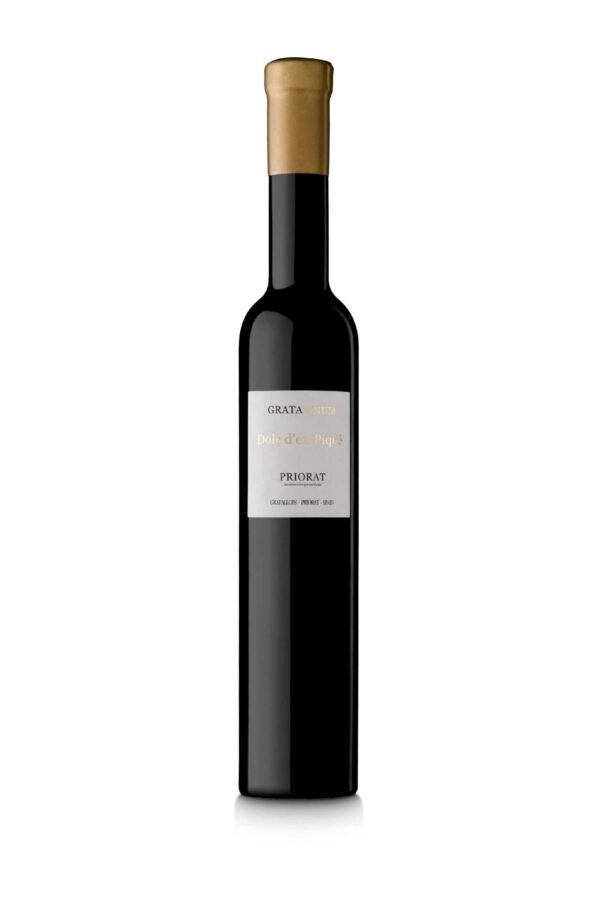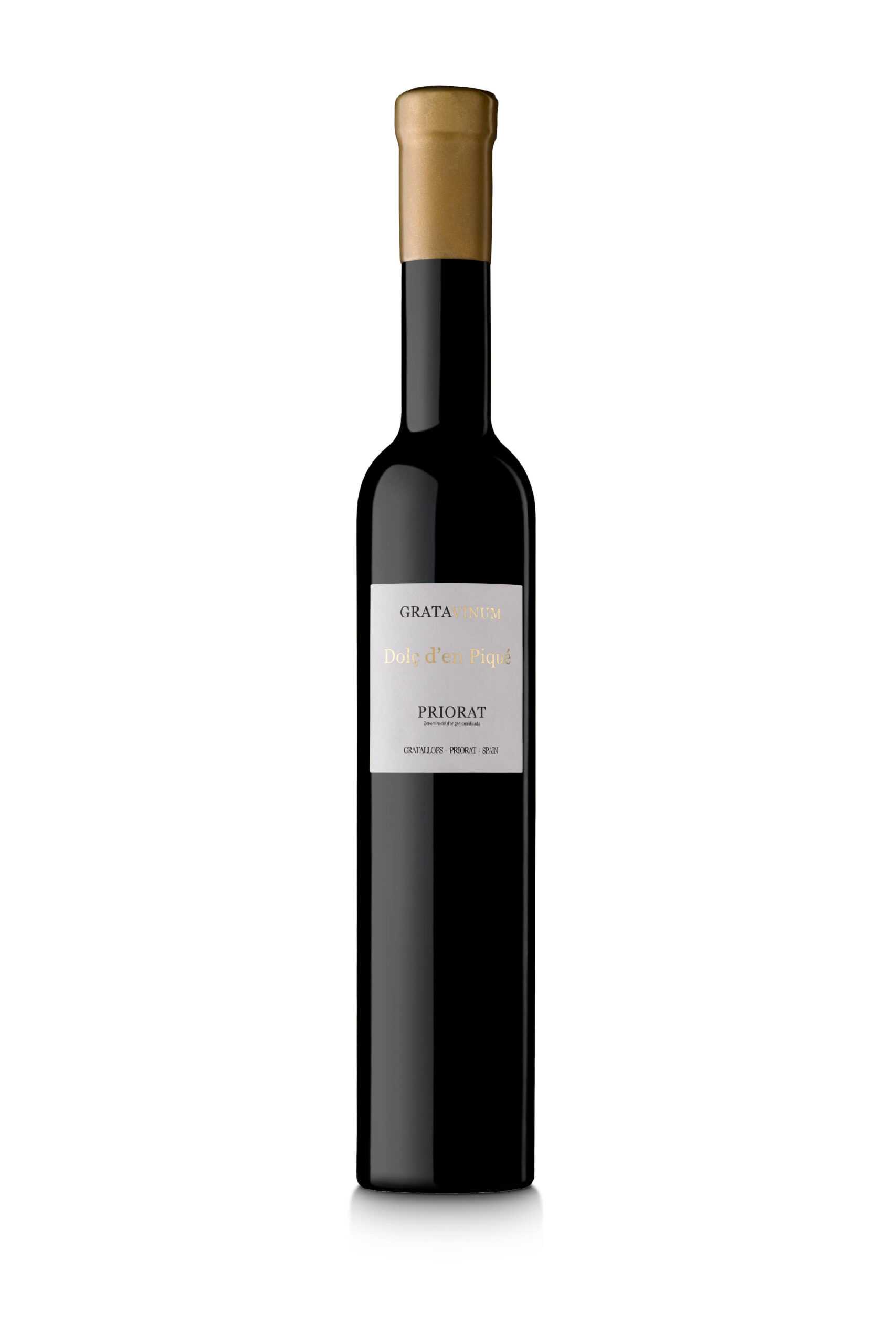 Dolç d'en Piqué
2019
Our sweetest Priorat wine
Extreme conditions of temperature during the summer and the concentration in the grapes provided by the terroir allow us to produce this excellent red sweet wine. Grapes were naturally overripe until the perfect point before they were harvested. We stopped the alcoholic fermentation to leave the residual sugars that give the sweetness, smoothness and character to the wine.
28,50€
VTGVDPC1900306S

Vegan Wine

Certified Organic Agriculture by CCPAE
Tasting Note
Sight
Intense deep ruby with purple tones.
Nose
Great aromatic intensity and complexity with explicit presence of dry fruit aromas well balanced with the touch of toasty notes from the oak.
Mouth
On the palate it is soft and velvety. Intense  roma of dry fruits combined with vanilla and toasty notes from the barrel. Persistent and pleasant aftertaste.
"Ripe, viscous red fruits, sweet hazelnut, vanilla, creamed citrus notes, very aromatically complex. Very expressive on the palate as well with a wealth of dark fruits bounded in by vibrant acidity and excellent length."
Miquel Hudin Blog
Miquel Hudin, Journalist and wine expert
Varieties
Made with grenache and carignan cultivated applying biodynamic farming in Priorat.
Winemaking
Fermentation during 23 days at controlled temperature of 25ºC in stainless steel tanks. Aged 12 months in new french oak barrels of 400l.
Sweet wine suitable for vegans.
How to pair this organic and sweet wine
Perfect with appetizers such as blue cheese and foie or desserts like dark chocolate.
Recommended serving temperature at 16°C.
When to enjoy it
On Sunday afternoons, those that we never want to end.
Acknowledgements