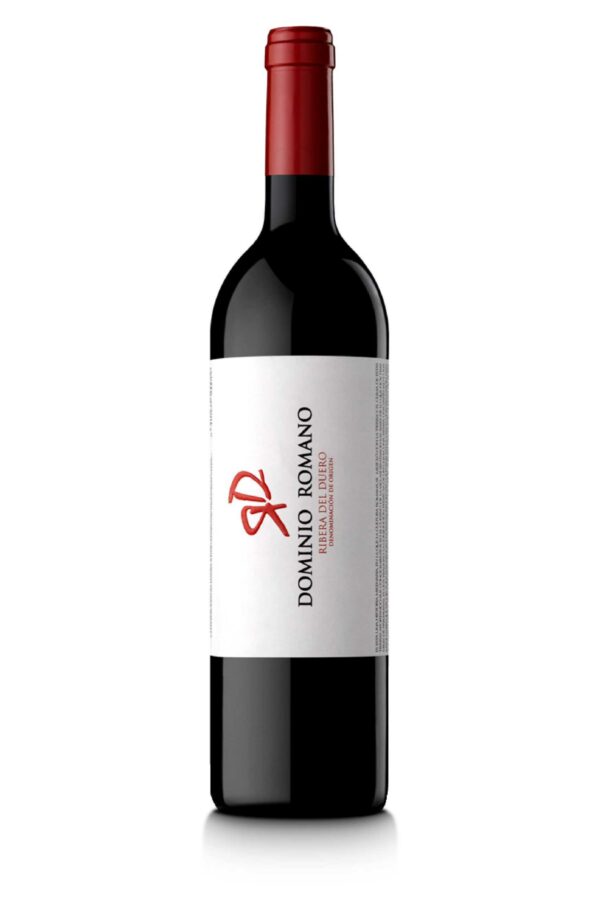 Dominio Romano
2017
A Tinto Fino wine from Ribera del Duero faitfhul to its origins
Dominio Romano was born as a tribute to the Romans who introduced vine cultivation in the region over 2000 years ago, with a very clear objective: to convey the character of the fine red and some of the best terroirs of the region to the glass. And so, drinking a great Ribera del Duero wine is like drinking history.
25,00€
VTDRDRC1700706S

Vegan Wine

Certified Organic Agriculture by CCPAE
Tasting Note
Sight
Bright dark garnet color.
Nose
Is intense with candied notes of red fruits on a tofe background.
Mouth
In the mouth it has good volume, is balanced and fruity, remembering again the very mature red fruits. The finish of the mouth is long and smooth, showing the maturity of the tannins.
"Smoky and dark fruited on the nose, this has the same joyful red fruit as its little brother the Camino – but here there's a lot more structure, more "seriousness", plus wonderful acidity and mineral energy."
Varieties
Winemaking
Hand harvested. Cold skin maceration prefermentative of 7 days. Alcoholic fermentation in stainless steel for 14 days at 26ºC. Total maceration in 23 days.
80% is ageing during 12 months in second and third year french oak barrels of 400l. The other 20% is during 9 months in 400l clay amphorae.
How to pair this organic and vegan wine
Grilled red meats and seasonal mushrooms.
Serve at 15ºC. Decant before serving.
When to enjoy it
With good company and a better conversation.
Acknowledgements