Experience the New Penedès Wine Road
The emergence of the Mediterranean Wine Road in Penedès
Parés Baltà joins 12 wineries  to create The Mediterranean Wine Road in the winemaking region of Penedès. The modern wine tourism initiative is inspired in the ancestral trade route marked by the commerce of grapes and wine since the Roman times.
It is the ancestral link to the Mediterranean commerce that flourished in the past, which the thematic Wine Road (Carretera del Vi) will use as a theme.
Running from the heart of the Penedès at Sant Martí Sarroca, it will cross 7 municipalities to connect the mountainous viticulture of the Penedès, with seaside Sitges on the coast, enabling for a full cultural visit of the Wine & Cava Country nearest to Barcelona.
La Carretera del Vi via Punt TV Comunicació Audiovisual on Vimeo.
The founding and participating wineries are, Colet, Clos Lentiscus, Finca Viladellops, Heretat Mas Tinell, Mas Bertran Viticultors, Parés Baltà, Pinord, Puig Batet, Rovellats, Torreblanca, Torres, and Torre del Veguer.
The 40 km trail will blend wine culture with archeological and historical sites, facilitating tourist to be guided via mobile for access and support.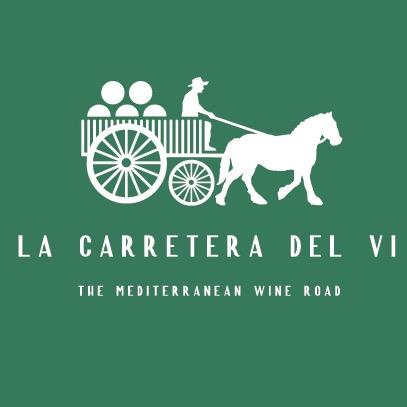 More information to follow:
– CarreteradelVi Social @carreteradelvi
– Carretera del Vi Web  – www.lacarreteradelvi.com
Parés Baltà, Organic Vine territory since 1790
The origin of Parés Baltà goes back to the eighteenth century, when the first vines surrounding the winery were planted in 1790. Today, two hundred years later, the winery Pares Balta offers a variety of organic wines and cava sparkling wines that are appreciated for their quality and character, the sense of origin of the Penedès Terroir.