Harvest is a magical moment as much as stressful and challenging for the winemakers of the Winery, Maria Elena and Marta. It requires great patience, resistance, and concentration on the part of everyone involved such as who works in the vineyard and the winemakers who works inside the winery.
After a long winter of biodynamic work followed by the uncertain weather, harvest arrived, and a new vintage is born. The 2020, a vintage that we will not forget.
It's an intense time where the best-laid plans of the entire year go around a crucial two months, and the atmosphere is full of expectation.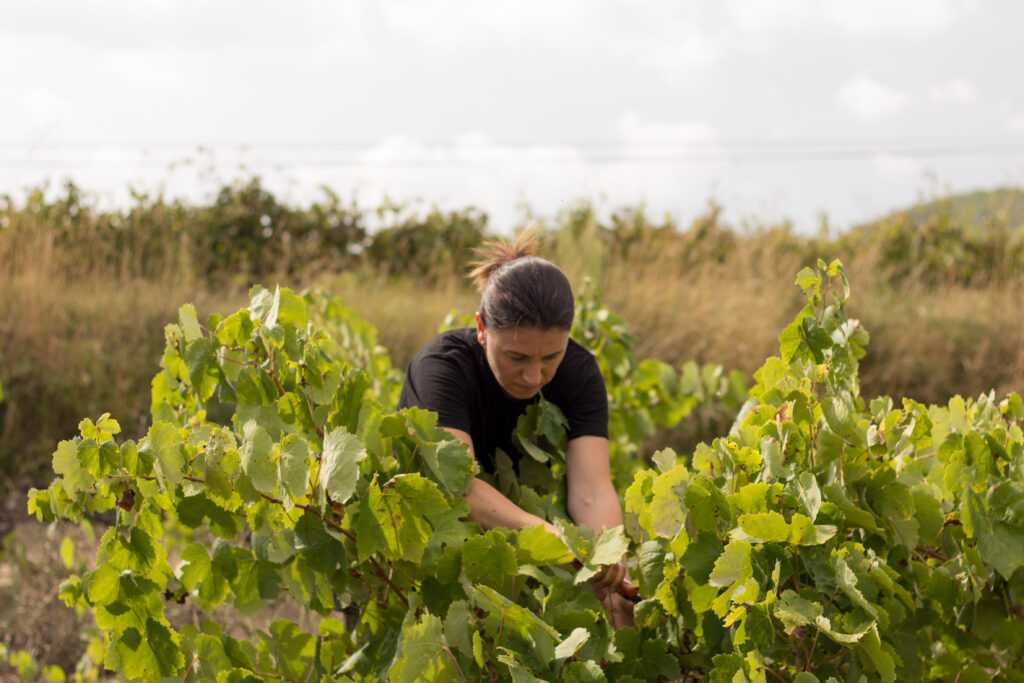 Climatology 2020. Weather during the vegetation cycle.
The 2020 vegetation cycle has been unusual. The cycle started with heavy rainfall which prompted us to anticipate a very good vintage for 2020.
Normally, rains were to be the water reserves for the plant during spring and summer, typically dry and hot months, as defined by our Mediterranean climate.
The month of January was one of the wettest in recent years.
The unusual weather for the start of the year accelerated the growth cycle with the first buds and sprouts appearing on March 10, about 10 days before the average of recent years.
April arrived and the rain continued, becoming one of the wettest Aprils recorded in the last 100 years. And when we thought that the rains were finally abating, the month of May arrived – typically the month in which the vines begin to flower – bringing a hailstone that seriously affected some fields of the Finca Els Pujols.
June, the usual time of pollination, the abundance of rain continued whilst interspersed with hot and sunny days.
These two factors – rain and sun – during flowering and grape setting resulted in widespread incidences of mildew attack becoming apparent throughout the Penedés region: with more impetus in lowland areas and more severity on sensitive varieties such as Merlot or Macabeo.
As a result, the winemaking work has been very intense, such as the leaf and canopy management (green pruning) to avoid moisture (which causes the fungus to proliferate) and also tripling the application of biodynamic preparations, such as nettle, horsetail and 501 (silica), major antifungal allies in order to try to control and mitigate the attack of mildew.
Spring and summer temperatures have been normal for the season, except for the last week of July and the beginning of August during which a heat wave occurred.
Due to this heat wave, and probably also as a result of the mildew attack (affecting specifically vine developmentand low grape production), the vines have evolved in an unusually impulsive manner leading us to anticipate the harvest in mid-August.
We need to evaluate this progress and assess the development of the must and its progression whilst fermenting in order to refine this peculiar harvest.