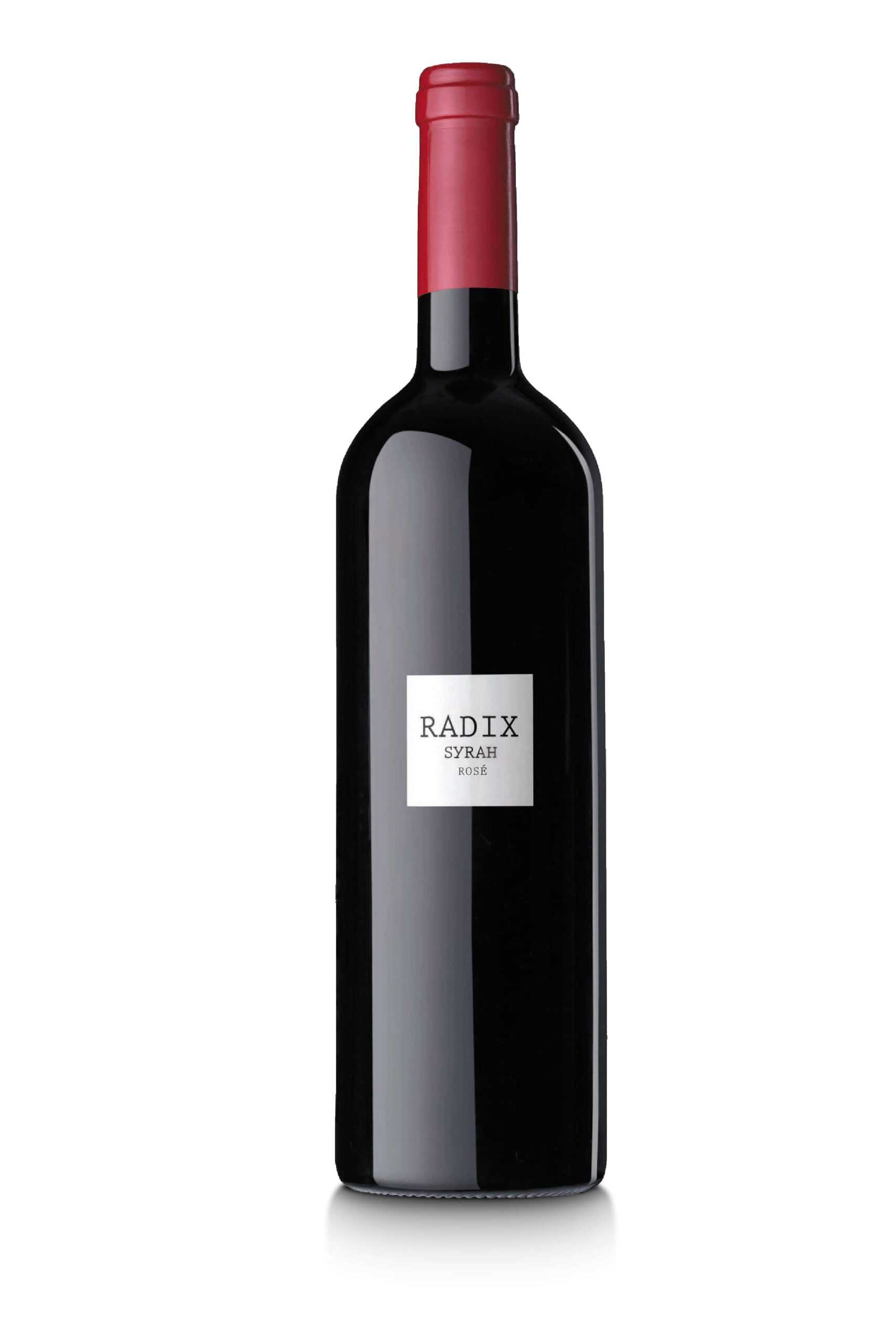 Radix 2019
Microcuvée
Made exclusively with Syrah, we let the grapes reach the optimum maturity to extract all the aromatic potential.
A new concept of rosé wine, for those who do not settle for the classical ones.

100% Syrah cultivated applying Organic and Biodynamic farming.

Sausages and cold meats, Cabrales cheese, beefsteak with pepper sauce.

Serve at 12-14ºC.

A short maceration of six hours at low temperature. Fermetation at 16ºC in stainless steel tanks for 5 weeks.

No oak ageing.

Intense cherry color, with blue tints.

On the nose it is full of aromas with a multitude of red and black fruits like blackberries, cherries, plums and strawberries.

In the mouth it is powerful and concentrated. Extensive, tasty and with a balanced acidity. The finish is soft and pleasant.

Certified Organic
Agriculture by CCPAE

Certified Biodynamic
Agriculture by Demeter