5 wines from Parés Baltà awarded at the International Organic Wine Competition Millésime Bio 2016
The International Challenge Millésime Bio 2016 has reached its ninth edition and another year we have participated, gathering this year five medals in total for our organic wines Cosmic 2015, Indigena Negre 2013, Indigena Blanc 2014, Electio 2013 i Hisenda Miret 2013.
The competition was held as part of the Millésime Bio Organic Wines Fair, held in Montpellier on 25, 26 and 27 of January 2016. In this challenge 1,392 wines from different wine regions around the world were tasted.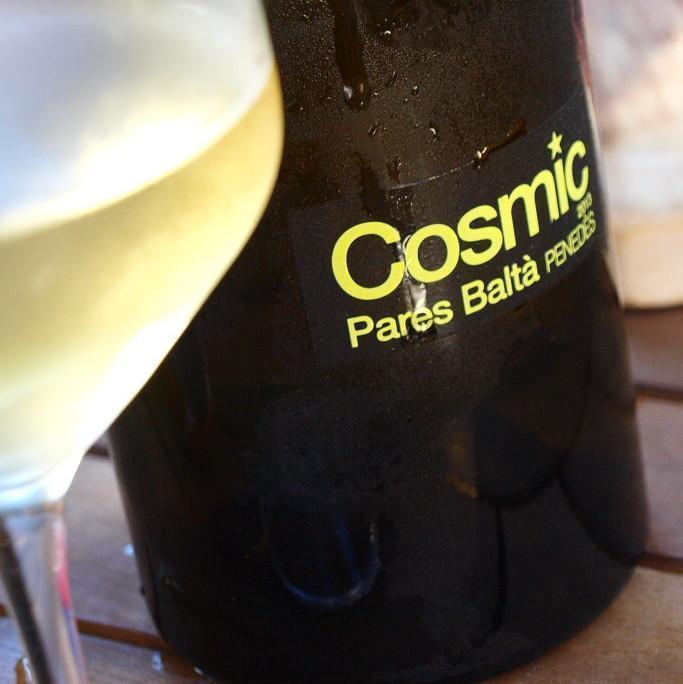 Cosmic, one of the few Catalan wines awarded with a gold medal
The most prominent wine of Parés Baltà has been the white wine Cosmic 2015 that won a Gold Medal, and was ranked as one of the Catalan wines that have obtained this dinstiction. Cosmic wine is one of the most appreciated wines of the winery and its name refers to one of the most important Parés Baltà values: biodynamic farming. A type of agriculture that goes a step forward from organic farming which includes the study of the dynamic forces of nature to find the balance between soil, plants and the cosmos. Thus obtaining a cluster with more vitality and wines with stronger character. With a blend of Xarel·lo and Sauvignon Blanc, both grown in high altitude, the wine ferments in stainless steel tanks and it is put in contact with the fine lees during three months, resulting in a perfect balance between the freshness and minerality of the Xarel·lo and the citrus and floral notes of the Sauvignon Blanc.
Silver and Bronze Medals for our grenache Collection
There were also awarded Indigena Red 2013 and Indigena White 2014 with Silver and Bronze Medals respectively. This pair wines make up a collection of Grenache, along with Indigena Rosé and they all pursue a clear objective: the recovery of Grenache, with significant presence in the Penedès region before the arrival of Philloxera plague. This Grenache grows in vineyards located at 600 meters of altitude situated in Pontons and it is the character of the terroir of the area what we appreciate in the glass. Indigena Red 2013 shows the most intense side with aromas of the terroir and the native wild fruits and Indigena White 2014, presents us its most sensitive side, the freshness and softness of white fruits.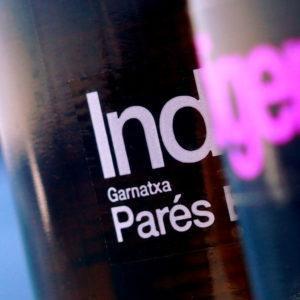 Electio and Hisenda Miret, Parés Baltà most emblematic wines, awarded with Bronze Medals
Bronze Medals also recognized two of our most emblematic wines that are part of our range of micro-cuvées (micro-vinifications). First, the Electio 2013 that is a Xarel·lo white wine that ferments and ages in French oak and acacia barrels for 4 months. In addition to its delicate vinification, what makes this wine so unique is that each bottle brings us memories, history and experience from the ancient vine of more than 80 years old where this Xarel·lo grows. Demonstrating year after year that ageing is a virtue much appreciated.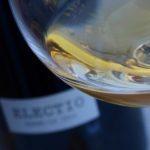 Very close to this nearly century-old vines, we cultivate the Red Grenache with which we produce the last awarded wine that bears the name of the property: Hisenda Miret 2013. The vineyard was planted over 30 years ago by the pioneer of Cusiné family, Joan Cusiné Hill. It was in 2003, with the arrival of the two skilled young women at the winery, Mª Elena and Marta, who apllied new knowledge to the vineyards that get a bunch of Grenache concentrated in colour, structured and with ageing potential. After ageing in French oak barrels during seven months, we get an elegant and subtle red wine with complex aromas of wild red fruits dominating on the nose while leaving hints of spices and toasted. This wine was also awarded with a Gold Medal at the Interntaional Competition of Grenache du Monde, proclaiming itself as the only Penedès wine that has received this distinction. This wine challenge was held the 5th of February and recognizes the best wines made from Grenache grown around the world.
The family cellars in Priorat and Ribera del Duero have also been awarded
GV5 2009 from Gratavinum winery was awarded with a Gold Medal and Camino Romano 2014 from Dominio Romano winery with a Bronze Medal. Carignan and Grenache predominate in GV5 2009. It was born as a dream of the Cusiné family to work in the recognized region of Priorat in order to make a high quality wine with personality, balanced, elegant, fine and fruity without sacrificing the character of terroir of that region's wines. Camino Romano 2014 is a monovarietal red wine made of Tinto Fino, a typical variety of the area, which for many years has adapated itself to the extreme climate of the Ribera del Duero. With the production of this wine we intended to extract the maximum aromatic potential of the grape while maintaining balance and smoothness to be enjoyed in any situation.
This year 2016 has begun full of awards and we hope to continue like this!!!