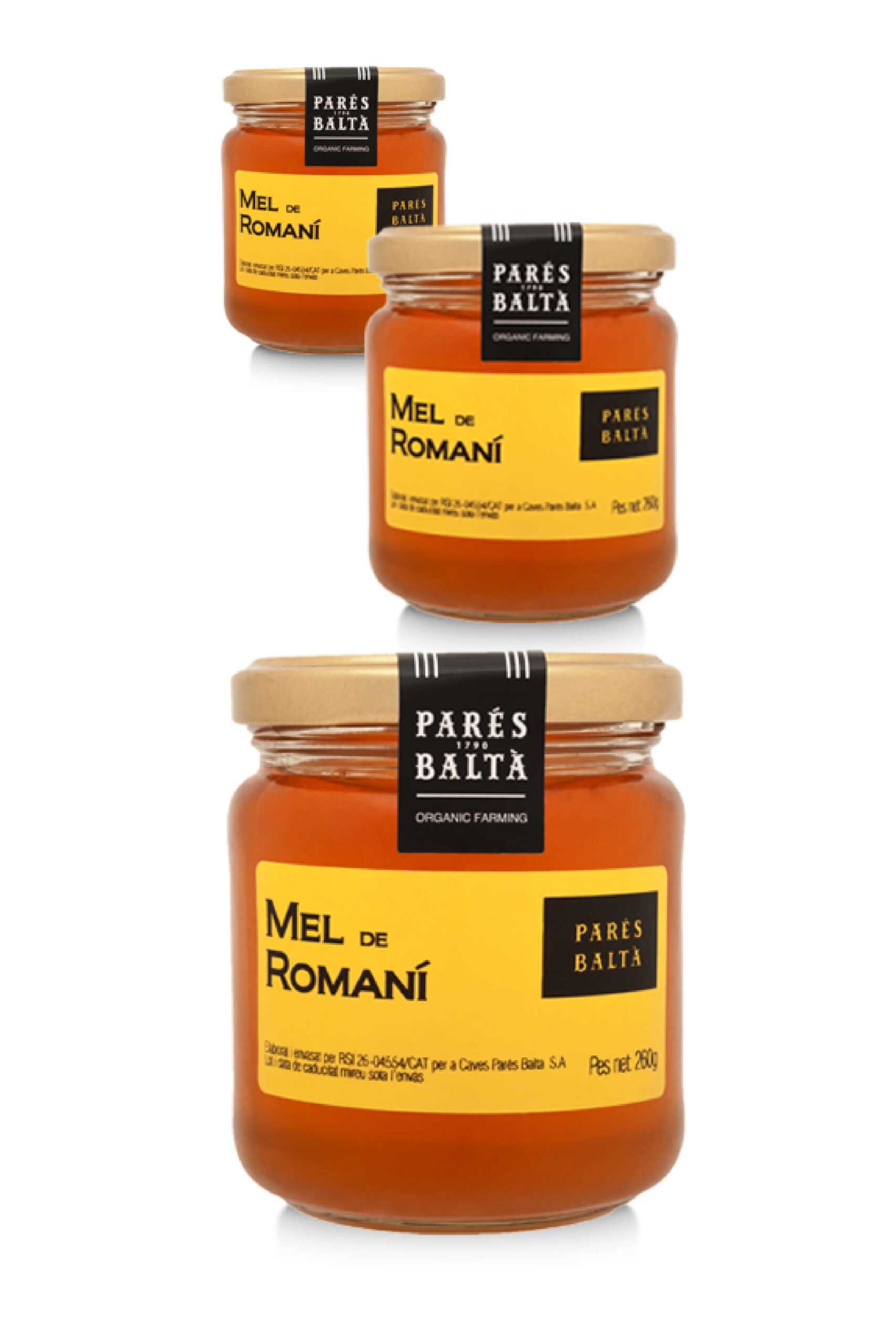 Bees produce this honey in the Foix Natural Park, where we have located our vineyards. During the spring, they release the nectar of rosemary flowers in full bloom to produce a honey that stands out for its properties: energetic, digestible and a good flu remedy due to its antiseptic qualities and the vitamins and minerals it contains. Also rosemary is a Mediterranean shrub very well-known thanks to its medicinal and culinary uses.
This honey, of very light amber color, is of soft but aromatic flavor, with a thick texture that crystallizes in a very fine grain of white color, guarantee that the honey has not been manipulated.
It is ideal to prepare dressings for green leafy salads and also as a sweetener for infusions.
Indivisible package of 3 pots of 250gr.

Organic farming certified by CCPAE

Biodynamic certified by Demeter